As next year's general elections appraoch, several aspirants have indicated interest in clinching the presidential ticket of the All Progressives Congress, APC. They include Gen Muhammadu Buhari, Atiku Abubakar, Rabiu Kwankwaso and Nda Isaiah. Respondents were asked to pick the candidate they fancy for the job and who should be the running mate. The following is their verdict:
Elijah Elaigwu (investigative journalist based in Benin): Really from my own respective, I don't buy the ideology of Buhari and Atiku, they have been there before and they should allow the younger generation in the contemporary age to make a change. I will suggest the combination of Fashola and Kwankaso as the presidential and vice presidential candidates. If APC really wants to make an impact, these are the people they should choose.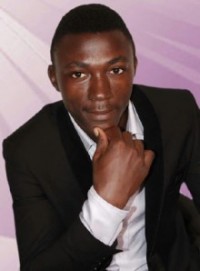 Austin Peacemaker: I can't really say because I am not a fan of any of the presidential APC aspirants. I am looking beyond the logos of political parties. I am looking at the personality of who is going to lead us. Bu if am to re-consider and choose from the options given, I will prefer Buhari because he has maintained some level of credibility and he has something to offer.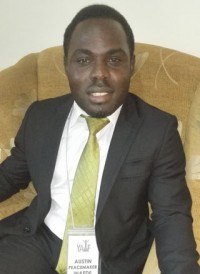 Lovelyn Dabot (Plateau): I think both Buhari and Atiku are old people and shouldn't vie for any position. They don't fit into this generation. Their vision will not be good for us in 10-20 years' time In Nigeria. They won't bring what the youth and this generation want. A suitable candidate with Rochas Okorocha as the vice president, will be okay. Okorocha has a good vision for education which is the bedrock of any country or society that wants to grow.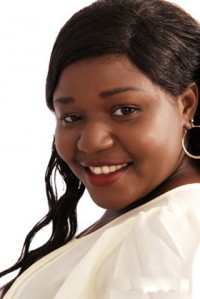 Salisu Mohammed (Kano): If we are to examine the performances of all the aspirants vying for the presidential ticket in APC, Rabiu Kwankaso is the perfect person for the ticket and his running mate should be Babatunde Raji Fashola. These two have proved beyond reasonable doubt that they both can make it happen at the national level. They have discharged their responsibilities satisfactorily in their states. They have given the dividends of democracy to their people and changed political perception. Talk about education, health and otherwise, they have done well for the masses.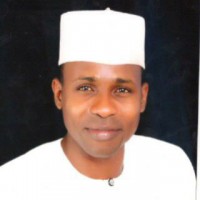 Comrade Ibrahim Aliyu (former chairman National Youth Council of Nigeria, Zaria LG branch, currently secretary Northern Kaduna state Youth Council Forum): APC has vibrant people that are contesting for the post. If the party wants a leader that will display action and not only utter words, I will say General Buhari (retd) and Fashola should be given the ticket. Though former president of Nigeria, Olusegun Obasanjo, said it will not be right for two people from the same religious background to have the ticket, based on merit both of them deserve it. If we want to decide the candidates based on religion, we might not get their right people for the job.
Hadiza Umar Abubakar (Kano): Buhari should step down and let the race be between Kwankwaso and Atiku. If anyone of them is given the ticket, it is okay. By my experience of what each of these two have done, I can tell you that they will do better. If Abubakar Atiku is chosen, he will perform and if Kwankwaso, who is my preferred choice, is given the ticket too, he will be suitable for the job. The kind of changes Kwankaso brought to Kano are so enormous that he was able to change the perception of people. You can imagine the way an average person from Kano behaves or thinks. He has done a lot in the state and if given the opportunity, he will do just fine at the national level. He will replicate the things he did in Kano. He is also capable of reshaping Nigeria economically, in the areas of health, education and so on. He can also generate enough revenue for the country, apart from crude oil. In four years, Kwankwaso did what Shekau couldn't do in seven years. Who I think should be his running mate is Fashola, present governor of Lagos state.  Fashola is fit to be the vice president because he has go the vision. Fashola has been able to mange Lagos well in seven years, that is a credit to him because Lagos is one of the toughest states to rule. Their combination will be like that if Idiagbon and Buhari in 1983. Fashola will be a good source of inspiration for Kwankwaso.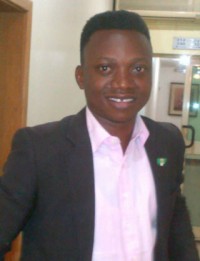 Joel Ogarlie (Benue): The question of who APC should give the presidential ticket, to me, I will prefer Buhari to other aspirants.  The reason is not far-fetched. We have all seen Buhari's antecedent and we know that the country now needs someone who can fix the rot, a no nonsense person, someone who is not prone to bribery and corruption, someone who is courageous. We are experiencing a lot of socio-economic problems, including how to share and maximize our resources. If we get ourselves a leader who will help us fix all these, the country will move forward. I feel Buhari should be given the ticket. As for his running mate, I will choose no other person than Raji Babatunde Fashola. He has done tremendously well, and his works speak volume for him both and outside his state. Other governors go to him to seek advice on how he is able to manage his state.  In fact, it is not a subject of debate and I tell you, the two coming together will be a strong force against the ruling party. The only problem is the challenge we are having in the country that has to do with religion. If the Muslims are given the ticket as the president and running mate, the Christian folks might raise eyebrows.  But to choose or judge based on their performance, Buhari and Fashola will be a good pair.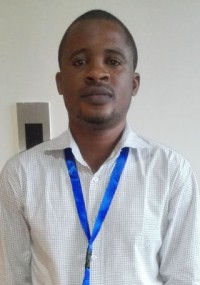 Comrade Adegoke (Osun):  I will prefer the present governor of Kano State, Rabiu Kwankwaso to be given the presidential ticket because he appears not to have gotten what he wants. So giving him the opportunity will enable him get what he wants. We have seen other aspirants' antecedents and we want something different from a different person. Talking about who will be his deputy, politics is a game of calculations, and APC wants to choose their presidential candidate from the North and running mate from the southern part of Nigeria. They have their stronghold in the southwest. However, I will prefer Fashola to be the vice president because the post of a vice president is a very sensitive one that needs a person with foresight to also help the president in ruling the country.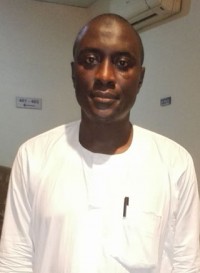 Bashiru Ibrahim, youth leader: I can't say who APC should choose but I can judge from the potential and credentials of the person that meet the criteria required to be accepted as the presidential candidate. We need to look at the issue of internal democracy in APC, and knowing what they want or how they carry out their selection. We need to also understand the calibre of people in the party. They all have their political credentials. They have the quality. They have delivered at one point or the other. Their performance is going to be the yardstick for the electorate to decide. Going by the zoning formula, it is left for the party to decide on who takes the ticket.  Nigeria needs a leader with high pedigree of experience to tackle what the country is facing and how far we have come to where we are. In other words, there must be collaboration within the party to settle for someone, regardless of religion or political background, or whether the person has contested more than once or twice.  APC has performed excellently both in the North and Southern parts of the country. To answer the question, I will say Rabiu Kwankaso, current governor of Kano State is the best man for the job because if we are to reflect on what he has done, there is no doubt that he has paid his dues and he deserves the presidential ticket. Meanwhile, Babatunde Raji Fashola will be a good combination as the vice president to Kwankaso. The party produced this individual and if they give the two of them the opportunity to do more, it wouldn't be a bad idea. They have a lot to offer.

Load more