Ayorinde Oluokun/Abuja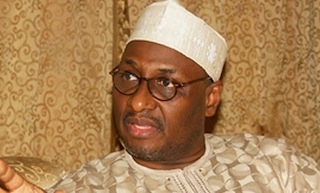 The National Working Committee of Nigeria's ruling Peoples Democratic Party (PDP) has reviewed its timetable for the conduct of Congresses/Primaries preparatory to the 2015 General Elections.
In a press release signed by Abubakar Mustapha, PDP National organising secretary on Saturday, the party said the with new timetable, aspirants for House of Assembly are expected to complete and return their nomination forms on the 6 November while they will undergo screening between 7 and 8 November to determine if they are qualified to vie for the position.
Appeals arising from the screening and primaries for choosing candidates will hold 10 and 29 November respectively while candidates dissatisfied with the result of the primaries will have the opportunity of lodging their complaints before the party appeals panel on 30 November.
For the National Assembly, aspirants are expected to return their forms on 14 November while they will face the screening and hearing of appeals that may arising from it will be done between 19 and 21 November.
However, primaries to select candidates for House of Representatives will hold on 6 November while Senate Primaries will hold the next day.
Appeals arising from the two primaries will be held on 8 November.
Also, the party has asked all governorship aspirants on its platform to ensure that they return their nomination and expression of interest forms by the 14 of this month while screening and hearing of appeals from the screening will take place between 22 to 25 November.
The primaries to select the party's governorship candidates as well as hearing of appeals arising from the primaries will take place on 8 and 9 November respectively.
For the presidential contest, candidates are expected to return their forms by 15 November while they should also be rady to face the party's screening panel on 26th.
The party will choose its presidential candidate at a National Convention that will be held between 10 to 11, 2014.
The party said it has already informed the Independent National Electoral Commission (INEC) of the review.

Load more