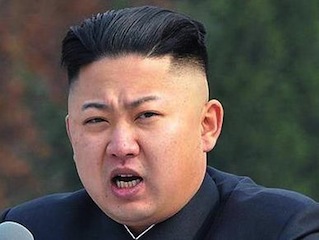 The United States State Department on Saturday announced the release of two Americans who had been held by the government of North Korea.
"The Department of State welcomes the release of US citizens Kenneth Bae and Matthew Todd Miller from the DPRK, where they have been held for two years and seven months, respectively," it said in a statement.
Their release comes just two weeks after Pyongyang freed American Jeffrey Fowle, 56, who was imprisoned in April after apparently leaving a Bible in a nightclub bathroom.
Bae, a Korean-American missionary, earlier this week marked the two-year anniversary of his detention by the reclusive state.
The sickly 42-year-old was was arrested in November 2012 and later sentenced to 15 years' hard labor.
Miller, 24, had been sentenced to six years' hard labor by the North Korean Supreme Court following his arrest in April, after he allegedly ripped up his visa at immigration and demanded asylum.
Washington has condemned Pyongyang over the detentions, saying the Americans were held as political hostages to extract diplomatic concessions.

Load more