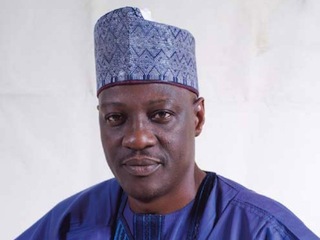 Governor Abdulfatah Ahmed of Kwara has said that more traditional rulers will be upgraded in the state as the exercise is a continuous one.
The governor, who made this known on Sunday while speaking at the Omo Ibile Igbomina Day Celebration, declared that the upgrading was devoid of politics.
He informed the traditional rulers who graced the occasion at Share, headquarters of Ifelodun Local Government, that all qualified stools would benefit from the exercise.
He said that his administration would not spare efforts in providing physical and social infrastructure in all communities to ensure accelerated development despite prevailing paucity of funds.
Governor Ahmed highlighted various achievements of his administration in Igbomina land.
He promised to construct roads in Agunjin-Agbeku-Owa, Kajola-Owode-Afaro, Idofian-Maloko-Igbo-Owu-Igbaja, Oke-Onigbin-Isanlu-Isin, Anilelerin, Offa and several others for the benefit of the people.
According to him, his administration has completed and commissioned the Oro-Ojomu Oro and Ijara-Isanlu Isin road projects.
He said several others were at various stages of completion under the shared prosperity programme of the government.
Ahmed said that the state government had remodeled and modernised five general hospitals across the state.
He said his administration had strengthened the health system in the area with the extension of the Community Health Insurance scheme to Ifelodun, Oyun, Ekiti, Oke-Ero and Isin local government areas.
Ahmed commended the Omo Ibile Igbomina for its partnership with the state government in the areas of community development and peacemaking.
Earlier, the National President, Omo Ibile Igbomina, Dr Samuel Atolagbe, had explained that the group was promoting and protecting the educational, economic, industrial and socio-cultural advancements of Igbomina people.
He added that the group was also involved in preserving traditional moral values of Igbomina land.
Atolagbe commended the state government and the traditional institution over the recent grading of traditional rulers, and charged the governor to facilitate effective industrialisation of Igbominaland.

Load more