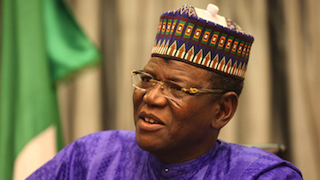 Alhaji Mahmud Matafari, the Chairman, Kirikasamma Local Government Area of Jigawa on Sunday, appealed to farmers and herdsmen in the area to live in peace.
He made the appeal while speaking to NAN in Kirikasamma near Dutse. He said that it was imperative for the farmers and herdsmen to promote peaceful co-existence in the society.
Matafari stressed the need for the farmers and herdsmen to embrace dialogue in resolving their differences and avoid taking the law into their hands.
While urging herdsmen to desist from encroaching into farmlands, the chairman also warned farmers against encroaching into cattle routes.
"It is good to live peacefully with one another, because no meaningful development could be achieved without peace," he said.
Matafari said that the state government had executed various programmes with a view to ending incessant farmers-herdsmen clash in the state.
He listed the programmes to include establishment of farmers-herdsmen conflict resolution committees, development of grazing lands, pastures and cattle routes.
According to him, the council is providing support to the police and other security agencies to maintain law and order in the area.

Load more