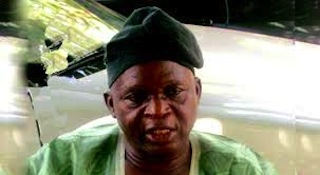 Amidst controversy over the return of mission schools to their original owners in Kwara, a former Deputy Governor in the state, Chief Joel Ogundeji, says government must enter into an agreement with proprietors on roles to be played by partnering stakeholders.
Ogundeji spoke in Ilorin on the sidelines of a forum to mark the 70th anniversary of Igbaja Teachers' College/ECWA Secondary School, Igbaja.
The elder statesman, who noted that the deplorable condition of infrastructure in the school informed the launching of a N100 million Development Fund, said government must continue to play a role in the running of such mission schools.
"I am sure, even if the schools are returned to the proprietors, there will be an agreement between the government and the proprietors.
"The government will play its own role; even in those days when things were good, it was government that would pay teachers and do some other things.
"But now it appears that what the government was doing in the past had diminished greatly," he said.
Ogundeji, a former student of Igbaja Teachers College, however, gave an assurance that proprietors of mission schools would continue to work hard to restore the lost glory of such institutions.
The Chairman of the anniversary committee, Mr Olaitan Makanjuola, said the development fund would be used for "the reclamation of the school's deteriorating and dilapidating infrastructure and facilities."
He also said a book, "A Worthy Heritage-The Story of SIM Igbaja Teachers' College," would be launched as part of activities marking the anniversary.

Load more