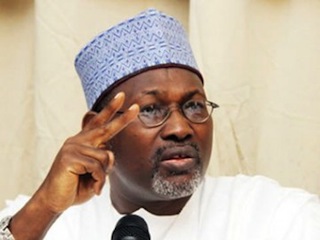 Residents of Ogba and Agege, suburbs of Lagos state, on Sunday applauded the extension of the deadline for Permanent Voters Card distribution, saying that it was a welcome development.
The Independent National Electoral Commission (INEC) extended the exercise by a day.
The three-day exercise which was to end on Sunday would now stop on Monday.
NAN reports that the residents had earlier, faulted the arrangements put in place by INEC at the beginning of the exercise on Friday.
NAN reports that, on Friday the residents of Ogba and Agege left distribution centres in frustration and anger after waiting fruitlessly for INEC officials.
Mr Cosmos Igwe, a business man, told NAN at one of the distribution centres that the extension was expected and in order.
Igwe said that the extension would provide an opportunity for those yet to pick up their cards to do so.
He said that there was the need for the extension due to the large turnout of the residents for the exercise.
"It is only justified to give an extension of, at least a day, considering the fact that nothing happened on the first day of the exercise.
"When INEC officials eventually showed up on the second day, there was a `mad' rush by the residents.
"Also the fact that the exercise ended by 4p.m. each day left a question on whether INEC will indeed meet the target.
"I must, however, commend members of the electorate who, despite all the odds, remained, resolute in ensuring that they picked their cards," Igwe said.
Another resident, Miss Grace Essien, called on INEC to be more effective in subsequent exercises.
Essien said that there was an urgent need for members of the commission to be more proactive in order to ensure hitch-free elections in 2015.
Meanwhile, the distribution of the cards continued at the various units at Ogba and Agege, with more residents coming for the exercise from their respective places of worship.
Some of the INEC officials, who pleaded anonymity, described the exercise as laudable.
The officials said the turnout of the residents was encouraging, adding that more people were being expected on Monday in continuation of the exercise.
They said that the extension of the deadline was to make up for the time lost on Friday.
Meanwhile, at the Mainland Local Government Area which had 59 PVC distribution units, INEC officials said that the turnout was impressive.
One of the officials, who mentioned her name simply as Ruth, however, told NAN that there was a case of a woman whose picture in the database came under a different name.
She said that the issue was resolved as soon as the woman brought her passport-size photograph with her name written on its back.
Some Lagos Mainland residents also hailed the exercise, saying that everyone complied with laid down rules.

Load more