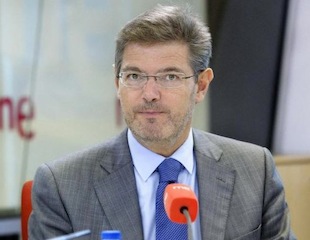 Spanish Justice Minister Rafael Catala dismissed a symbolic independence referendum held Sunday in Catalonia in which some two million people voted as "fruitless and useless".
"The government considers this to be a day of political propaganda organised by pro-independence forces and devoid of any kind of democratic validity," he said in a statement.
"Citizens have ben encouraged to take part in a fruitless and useless exercise," he added in the central government's first reaction to the turnout figures of the ballot which was held despite having been suspended by the Constitutional Court.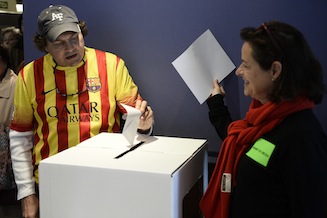 "Spain is a consolidated democratic regime, where there is freedom of speech and expression and in which referendums are governed by strict rules ensuring impartiality and neutrality. None of this requirements were met today."
He said state prosecutors were continuing to investigate to see if Catalan authorities breached court injunctions by opening polling stations and mailing campaign material to "assess the existence of criminal liability".

Load more