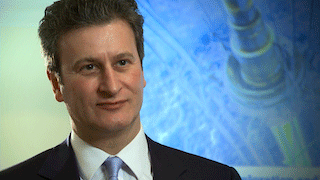 Cairn Energy has unearthed another oil find off the coast of Senegal, the British energy explorer announced on Monday.
It comes after Cairn had last month said it made its first oil find in a field off the coast of Senegal, prompting the west African country to say that it aimed to begin pumping its own oil in about five years' time.
The market meanwhile welcomed the latest discovery, pushing shares in Cairn up more than 9.0 per cent in early London trading.
Cairn Energy chief executive Simon Thomson described the latest find as "significant" for the company and Senegal.
The new discovery was made at Cairn's SNE-1 well, situated about 100 kilometres (60 miles) off the country's coast.
Cairn's share price surged 9.21 percent to stand at 172.45 pence in London deals.

Load more