Jethro Ibileke/Benin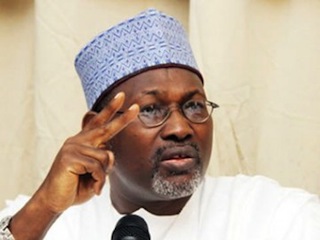 No less than 4,658 Permanent Voter's Cards (PVCs), were snatched at different points in Edo state during the three-day registration and collection of PVC exercise that ended on Sunday.
The State Resident Electoral Commissioner of the Independent National Electoral Commission (INEC), Baritor Kpagih, who announced the theft of the cards on Tuesday during a press briefing held at the Ikpoba Hill office of the Commission, disclosed that the electoral agency has since reported the theft to the Nigeria Police Force for investigation and prosecution of those found culpable in the act.
Apparently under much pressure, Kpagih heaped the blamed on the press, accusing them of emphasizing the fact that he did not disclose the figure for registered voters in the state before the exercise began last Friday.
He disclosed that cases of card snatching were recorded in nine local government areas of the state, including Orionmwon, Etsako West and Ovia North East amongst others.
While disclosing that a total of 3, 661 PVC were snatched in eight units of different wards in Orionmwon Local Government Area, Kpagih warned that INEC would arrest and hand over to the police during election next year, anyone found with PVC that were not legally given to them by INEC.
According to the State REC, a total of 1, 531, 580 cards were received from INEC headquarters in Abuja for distribution in Edo State, out of which 883, 058 or 57.7 percent of the PVCs were distributed by the State INEC office, leaving a balance of 683, 795 cards still to be distributed.
"A total of 1, 531, 580 PVC were received. Out of this, so far, we have distributed a total of 883, 058 PVC. That gives us 57.7 per cent. We still have 683, 795 cards to distribute," Kpagih said, adding that distribution of cards has not stopped as eligible voters are advised to go to the INEC office in their local governments to collect their cards.
He however explained that between 12 to 17 November, the Continuous Voter Registration exercise would be held for those who did not register before now; those who registered but found their names missing in voters' register during the registration exercise last week and those who have attained the voting age of 18 since the last registration exercise.

Load more