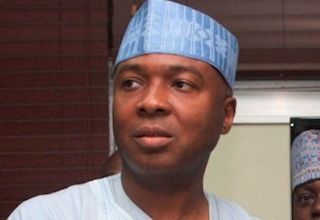 Senator Bukola Saraki of Kwara sate has stated that Nigeria must have to stop oil theft if it seriously wants to bring an end to the activities of Islamic sect, Boko Haram in the country.
Saraki, a former governor of Kwara noted that until the source of funding for the sect is cut, Nigeria might not be able to conquer terrorism.
"To stop Boko Haram, I have always said we must block their source of funding. Block the leakages from oil Theft to shady government deals," Saraki wrote on his Twitter page.
Saraki who is presently representing Kwara Central in the senate explained that he was seen an anti-President Goodluck Jonathan because he exposed fuel subsidy fraud. "When I exposed #Fuelsubsidy fraud in 2011, they said "Saraki hates Pres GEJ" Today N5 billion recovered, 40 arrested,"
It would be recalled that Economic and Financial Crimes Commission chairman, Ibrahim Lamorde revealed in Enugu that the commission has recovered N5 billion and has arrested 40 suspects in connection with the fuel subsidy fraud.
Saraki however believes that some of the fund lost to fuel subsidy fraud might have been used to fund terrorism.
"Over 1 trillion was mismanaged with #Fuelsubsidy fraud. No doubt some of this fund has been funneled to illegal activities like terrorism," he tweeted.

Load more