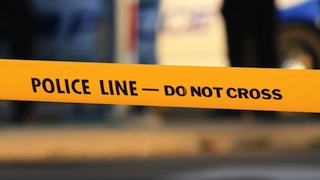 At least 56 people were killed Tuesday when a passenger bus collided head-on with a goods truck in southern Pakistan, officials said.
The accident happened near the city of Khairpur, 450 kilometres (300 miles) north of Karachi, the capital of southern Sindh province.
"The Karachi-bound passenger bus, which was coming from northwestern city of Swat went on the wrong side of the road and collided head-on with a goods container, killing 56 people," senior local police official Nasir Aftab told AFP.
He said 18 passengers were injured in the accident, adding that those killed in the crash included 17 women and 18 children.
A senior doctor at the Khairpur civil hospital confirmed the death toll and said the condition of three of the injured was critical.
Pakistan has an appalling record of fatal traffic accidents due to poor roads, badly-maintained vehicles and reckless driving.

Load more