Dr. Ope Banwo, lawyer and Netpreneur speaks on the Internet as the new marketplace for commerce and industry and how all businesses are converging on the Internet, his entertainment company, Stingomania, and sundry issues.
What have you been up to lately?
In the last couple of years I have focused my attention almost exclusively on providing internet-based solutions for not just Nigerians, but Africans and the world.
Are you implying that you have dumped law and your interest in entertainment?
Although I have a Ph.D in Law and have been involved in several businesses including entertainment, I consider myself a serious Netpreneur now.
Can you explain what you mean by Netpreneur?
In keeping with my focus as a solutions provider, most of my products and solutions in the last two years have been very exclusively based on how internet business can be done better and more profitable not just by Nigerian businesses, but also by enterprising Nigerians. For me, the internet now represents the melting point where all businesses converge to create a new dynamic marketplace that affects every area of our life.
It is obvious that internet business is your new love, but it is difficult to believe that it can generate more profit when compared to law or entertainment
It is not about which business is more important or more profitable. It is about the direction of commerce, human interaction and the future. It has become very obvious that everything is converging on the internet. I mean everything including Law; Entertainment; Business; Government; Banking; Insurance; Telecoms etc. Every sector of the economy is affected by the internet explosion. Almost overnight, the internet has swiftly become the new marketplace and the new terrain for dissemination of information; for making sales; and for interacting with customers among others. Small companies are there. Mega companies are there. Politicians are there. Religious leaders are there. Virtually every business sector and every area of human interaction is online now and it does not take a genius to understand that the new marketplace of today and of the future is the internet.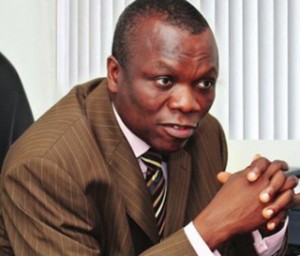 When did you realize this?
A few years ago, I realized that the next set of billionaires and millionaires are going to be created on the internet, and it is strategically crucial for me to understand how it works and how I can provide different solutions to solve different problems that will naturally arise from the emergence of the internet as the new marketplace for commerce and industry
What is so fascinating about this new internet marketplace?
When anything new emerges, it means new opportunities; new market dynamics and new reallocation of resources. It means new problems requiring solutions from solution providers like myself; it means a change in the old economy and method of allocating of resources in the marketplace. It gives everyone a fresh opportunity to create legacy income regardless of your present status or station at birth. I am so excited that Nigeria is finally catching up to this new phenomenon because it means a whole new generation of social, economic and even political leaders will emerge. I am also excited because the internet is a leveler. It is a new playing field where the small man can still compete with the big boys. Right now in a place like Nigeria where we don't even have spam laws yet, it is a wild-wild-west where the little guy can still take down the established companies in different niches. For instance, in the old marketplace, it will take millions of naira for a new bookstore owner to compete with the big stores but with the internet all you need is a good e-commerce site and skills on how to create awareness online for your store and you can compete with the giants.
Can you be more specific about the internet being a solution to unemployment?
I think it is a shame that our government has not yet realized the vast potential of the internet in solving the unemployment issues in Nigeria. Instead they are busy dumping billions of Naira into traditional initiatives that have no measurable results and which only end up enriching those who are already rich as they misuse most of the funds voted for alleviating unemployment in our country. In order to use the internet as a means for solving unemployment in Nigeria, I believe that the first thing that must be provided is a forum or portal where people can learn about internet business and acquire skills that will help them to employ themselves online; be employable worldwide as opposed to just the local environment with limited job opportunities or allow businesses to thrive online by making more sales. As long as people are ignorant about how to exploit the possibilities on the internet, they cannot take advantage of it as a solution to unemployment.
Have you proffered any solution to this problem?
To play my part in this area and also take advantage of the opportunity in the area of education on internet possibilities, I have introduced several solutions that I believe will go a long way in addressing the problems. One of the innovative solutions I have introduced is the American Internet Business School. This is like the internet business version of the Lagos Business School. The American internet business school is an online learning school that specializes in providing training and education for people on how to do business on the internet. It teaches people about how to set up their internet business for profits. It provides courses on how to make sales online regardless of the industry you are in. It also provides training on critical areas of internet business such as social media marketing; list building; freelancing; e-mail marketing; customer service etc. This school has individual courses as well as certification courses in different niches for those who want to learn about internet business, marketing and sales at very affordable prices. We even have some free courses available on our portal: www.americaninternetbusinessschool.com.
What does an average person stand to gain from this school?
The school is for virtually anyone interested in learning about internet business. It is useful for companies that need their technical, sales, marketing and customer service staff to know how to do what they do offline on the internet. It is useful for those who want to learn about internet business and how to use the internet for marketing, sales and branding among many other things. We have carefully assembled professional training sessions on different areas of the internet that may be of interest to different sectors of the economy and different departments. We have training on Social Media Marketing; we have training on turn-key businesses that anyone can learn and use to employ themselves; we have training on sales and marketing for companies. We have training on virtually every area of business.
How expensive is the internet business school?
The American Internet Business school is actually open right now athttp://www.americaninternetbusinessschool.com and we are currently running a special promotion with up to 40% discount for the first set of students as we go through the beta testing stages in August –October. The school will be officially launched on November 22 when we bring in all the international directors of the school from USA; Europe and Canada to Lagos for the African Internet Business Summit, also being organized by the school in collaboration with our technical partner, Afrinet Business Solutions. We have deliberately made courses at the school very affordable for everyone. For as little as $99 or N15,000 or less, you can learn a skill or take a relevant internet business related training at the school. There are also some free courses available for members of the public.
There is also the talk that you are organizing an award called the Nigerian Dotcom Awards?
That is true.
Tell us about it
We have already short-listed five finalists in each of the 25 different categories we seek to recognize and encourage this year. The final nominees are being notified as we speak and the awards presentation itself will hold on 22 November in Lagos.
Can you give us an idea some of the categories you are seeking to recognize or give awards to?
The different awards categories include Life-Time Achievement awards for some internet business pioneers from Nigeria. Some of the key categories include Netpreneur Of The Year; Best Internet Marketer; Best Internet Service Provider; Best Payment portal; Best Internet Banking Provider; Best Internet Innovation; Best Technology Blog; Best Entertainment Blog; Best News blog; Best celebrity on Twitter/Facebook; among others. You can actually get a list of all the different categories and the final nominees on the awards site at www.dotcomawardsng.com.
Away from internet issues, you used to own Stingomania which had artistes like Trybson, what happened to the label?
That is an interesting question. The best way to answer it is to say reality happened. Seriously, while I enjoyed, and had fun trying to promote very green artistes and superstars, it got to a time that I felt my investment of time, money and energy was not producing the returns on investment that makes it worth my while to continue on the trajectory I was going.
Can you be more specific?
The history of record labels and their artistes have shown that investing in an artiste in Nigeria is almost a fool's errand, it is almost as if it is in the DNA of musicians and actresses not to honor written contracts. I could tell you tales that could ruin careers of some presently prominent actors and actresses and musicians I managed but what would be the point.
Can you mention a couple of names because it will help us understand the pictures you are painting?
A Godly person only builds and does not destroy careers so I will not mention names. Suffice to say I was disappointed on many levels just like many of my predecessors in entertainment management have been and will continue to be. So my case is not special but I did not have the energy or resources to keep going that route, so I redefined myself and my business.
Are you insinuating that artiste management is bad business?
From my experience, the only way a record label or an investing artiste management company can get their money back is to be ready to get in the gutter with defaulting artistes and start chasing them around shows and stuff with thugs or engage them in a public fight. Unfortunately, as an attorney I can't compete under those terms. I simply can't see myself fighting for my money from artistes.
So you agree you lost millions to Stingomania?
Basically, at some point I really had to take a hard look at myself in the mirror and accept the obvious conclusion that I am not cut out for that kind of tussle and that the model of investing in new artistes is not the way to go in Nigeria.

Load more