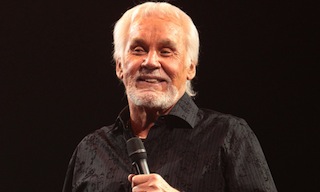 Country music legend Kenny Rogers on Tuesday announced a tour of Australia and New Zealand and said that, at age 76, it will certainly be his last Down Under.
The Texas-born singer — whose crossover appeal has helped him top the charts with a string of songs including "The Gambler," "Lady" and "Islands in the Stream" — said he was not retiring but that his January-February tour would be the last to Australia and New Zealand.
"For all of the traveling I've done around the world, Australia and New Zealand remain two of my favorite places to perform," he said in a statement.
"They have a great sense of humor, and they've always treated me with such great respect, so for that, I say thank you," he said.
Besides his solo work, Rogers is known for his collaboration with Dolly Parton and appearances on films and television programs including "The Muppet Show."

Load more