By Kazeem Ugbodaga
A governorship of All Progressives Congress (APC) in Lagos state, Akinwunmi Ambode over the weekend wooed the party leaders in all local government areas in the state, soliciting their support ahead of the party primaries slated for 2 December.
His call came after 34 lawmakers of the Lagos State House of Assembly declared unalloyed support for Ambode's governorship aspiration, a major boost for him despite the fact that the Speaker of the House, Hon. Adeyemi Ikuforiji is also vying for governorship position on the platform of the same party.
In a statement issued by 'Lagos Deserves More Campaign Group', Ambode promised to run an inclusive government, which he said every view and voice would be treated fairly irrespective of their ethnic background, religious inclination and political affiliation.
Ambode, who served as the Auditor-General for Local Government and Accountant-General in the state between 2001 and 2012, also unveiled his programmes for the state, which he said, would be people-focused if he emerges the party flag bearer and finally elected in February 2015.
He acknowledged the landmark achievement, which he said, had been recorded by the Lagos State Government, especially in infrastructure development and urban renewal since the return to democratic rule in 1999.
He said the state government had done well in justice, agriculture, tourism, road reconstruction, flood control, skill acquisition, security, education and others under the administration of former governor, Bola Ahmed Tinubu and that of his successor, Babatunde Fashola.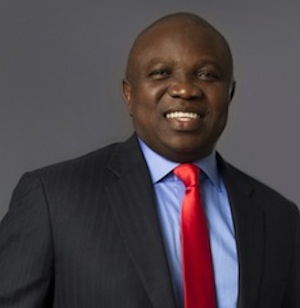 The governorship hopeful explained that he has already designed an action plan to touch lives at different strata of Lagos metropolis and suburbs in line with the APC manifesto, which he said, was designed to make Nigeria Africa's hope and pool of human resources.
Ambode said the focus of his action plan "is to deepen a tradition of continuity in government programmes and projects," which he said the APC-led government in the state has been implementing since 1999.
He said the action plan "centers on employment generation, food security, affordable health care, integrated transport network, affordable housing schemes and free basic education among others."
Already, according to him, the present and previous administrations have been rated high in each of these areas. If given opportunity, our plan is to take Lagos to the next level. We have developed people-centric programmes of action. We have, also, worked out strategies to ensure effective their implementation. But we need your support at all levels to make good our plans.
Speaking on behalf of his colleagues, the Deputy Speaker of Lagos State House of Assembly, Hon. Kolawole Taiwo explained the decision of the lawmakers to support Ambode's aspiration, which he said, was in the interest of the party.
According to him, we have listened to him with rapt attention. We are a party people with a lot of battles won. We assure him of total support for whoever the party presents.

Load more