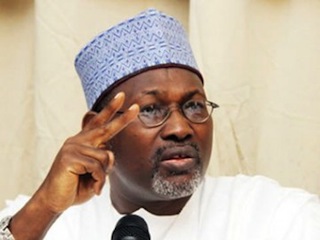 The Conference of Nigerian Political Parties (CNPP) in Lagos state, has said that it had been compelled in all honesty and sincerity to express its displeasure over Independent National Electoral Commission, INEC's distribution of Permanent Voters' Cards (PVC) in Lagos, following the assessments of the first batch in 11 Local Government Councils in the State.
"What bothers us most is the lack lustre performance of INEC. Knowing full well that Lagos and Kano states are the most populous states based on their population registration, they ought to have been more prepared for this important exercise. For INEC to have come with kids gloves to face the enormous population of Lagos State is a disaster.
"A visit to Mushin, Ajeromi- Ifelodun, Badagry and Ikeja Local Governments as a test case showed a clear manifestation of INEC's unpreparedness for a free and fair election in 2015.
INEC, having been caught in the web, has a lot to explain to Nigerians that they are not rolling out Jonathan's hidden agenda", the State chairman of CNPP," Akinola Obadia stated on behalf of the 15 political parties that form CNPP.
He further said that the outcome of elections in 2015 was anybody's guess and INEC should not start complicating issues.
Obadia expressed CNPP's confidence that the election would roll out God's agenda for Nigeria next year.
The CNPP in Lagos State, therefore, appealed to the management of INEC to retrace its steps now and remember that Nigeria is larger than any mendacious agenda.

Load more