Okafor Ofiebor/Port Harcourt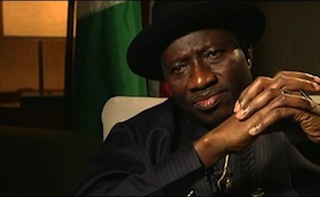 The N250 million naira donated by President Goodluck Jonathan to fire disaster victims of Mile One Market, Port Harcourt, has torn the National Emergency Management Agency (NEMA), and traders of the market apart as the aggrieved traders are claiming that the fund has been embezzled.
However, NEMA has denied the accusation as a mere rumour, noting that, the N250 million intervention fund donated by Adamu Muazu, the National Chairman of the Peoples Democratic Party, PDP, on behalf of President Jonathan was intact.
The Director General of NEMA, Muhammed Sani Sidi who made the denial and gave clarification at a sensitisation rally organised by the agency for the traders in Port Harcourt said that the fund is still intact.
Sidi who was represented by the South-South Zonal Coordinator of NEMA, Benjamin Owena, also said that the modalities for payment to the 3,000 affected traders were still being processed.
Sidi averred that: "As at today, we have not commenced payment to people that are affected. When you have cash that you are dealing with, you have to be sure that you are paying the right people."
He explained that NEMA is embarking on a thorough documentation of the of bona fide traders to ensure that all those affected are duly paid, adding that, it is purely a documentation matter.
"The money is intact and as soon as we finish documentation, the money would be paid", he stated.
It should be recalled that the President made the donation through the Chairman of Peoples Democratic Party (PDP), Alhaji Adamu Mu'azu, when he visited the Rivers State Secretariat of the party on October 13, 2014.
Muazu had announced that the President felt pained that a year after the fire disaster the market had not been rebuilt. He then promised that if President Jonathan is re-elected rebuilding the market would be his first priority.
The promise by the President to rebuild the market was attacked by the Rivers State government as a campaign gimmick.
Mrs. Ibim Semenitari, Commissioner for Information and Communications dismissed the gift as a Greek gift. She asked the federal government to construct the Bodo-Bonny road, the Port Harcourt International Market and complete abandoned Almajiri schools in the state.

Load more