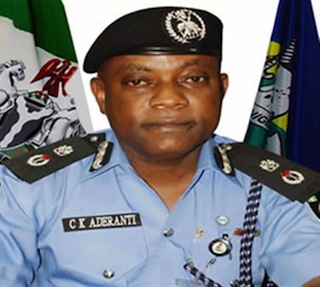 Residents of 20, Oshinfowokan Street, Ehin-Iga area of Itire, Surulere, Lagos, western Nigeria, witnessed horror in the wee hours of Sunday when a dry cleaner, Sunday Mitten, went beserk, stabbed one of his neighbours to death and wounded others.
His wife narrowly escaped death as she was also stabbed twice. She is now receiving treatment at an undisclosed hospital.
P.M.NEWS gathered that Mitten, who hails from Cross River State, southern Nigeria, stabbed Sunday George seven times in the chest and stomach. And the victim died before help could reach him.
Two other stabbed neigbours are also receiving treatment at undisclosed hospitals following injuries they sustained during the incident.
Eyewitness account said Mitten, who occupies a room apartment at the boy's quarters of the building, suddenly woke up at about 1:30a.m. on Sunday, stripped himself naked and attempted to move out of his room.
His wife who tried to stop him was stabbed twice, but escaped and shouted for help. This attracted neighbours including the deceased, George, who equally hails from Cross River State.
When it became obvious that Mitten had gone insane, everyone ran for their dear lives.
Intervention of the Vigilante group in the area led by Mr. Biodun Vincent a.k.a Kosomono, prevented further bloodshed as the vigilante group overpowered the suspect and called in the police.
The police from Iitire Police Station later arrived the scene and bundled the suspect away.

Load more