By Akin Kuponiyi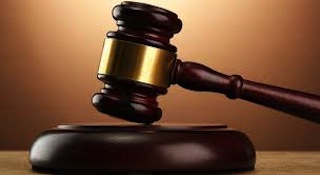 A Federal High Court sitting in Port Harcourt has sentenced a middle aged man, Sunday Okeke to 11 years in imprisonment for producing adulterated and fake NAFDAC regulated alcoholic beverages.
The offence was in contravention of section 1 of Drugs and Regulated Products (Registration) Act of 1993 as amended and punishable under section 6 (1) of the same Act. Justice R. M. Aikawa found the accused guilty of all the four count charges proffered against him by the prosecuting counsel; Mohammed Bello Esq. Head, Legal Division of (NAFDAC).
The accused, Sunday Okeke operating from Mammy market Nigerian Air Force base, Port Harcourt on or sometime in December 2003 produced/manufactured, labeled and packaged unwholesome drinks: Bacchus Tonic Wine, King Edward Centurion and Glen Garry Gold Blended Scotch without batch numbers.
The offences commited by the accused contravenes section 1 (a) of Counterfeit and Fake Drugs and Unwholesome Processed Foods (Miscellaneous Provisions) Act of 1999 and punishable under section 3 of the same Act, etc.
In his judgment, Justice Aikawa said the prosecution has proved its case beyond reasonable doubt that the accused actually committed the offence as preferred by the prosecution and convicted him accordingly on all the four count charges after referring to relevant sections of the law.
Counsel of the accused, Chinwike Izuehie, pleaded with the court to be lenient with his client being a first offender and having stopped the illegal business. Justice Aikawa however sentenced him to 11 years imprisonment (which will run concurrently) on all the four count charges or Six Hundred Thousand Naira (N600,000.00) fine (5 years each on count 2 and 3 or an option of fine of N250,000 each and six months each on count 1 and 4 or an option of fine of N50,000 each).
NAFDAC Head of Legal Division Mohammed Bello applauded the court for the conviction attributing it to diligent prosecution of the NAFDAC legal team, noting that, NAFDAC management had sent bills to National Assembly to make the penalties on counterfeiting more stringent.
The accused Okeke, a resident of No. 14 Bende Street, Rumumasi, Port Harcourt was arrested and brought to NAFDAC office in December 2003 by Air Force personnel for producing fake and adulterated alcoholic beverages (Bacchus Tonic Wine, King Edward Centurion and Glen Garry Gold Blended Scotch) at Air Force Base Mammy market, Port Harcourt.

Load more