Jamiu Yisa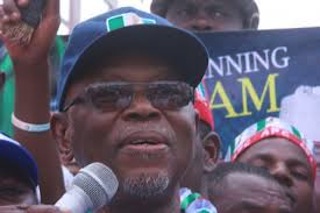 The All Progressives Congress (APC) has rescheduled its primaries aimed at picking candidates for the various elective positions in the 2015 general elections.
In the new dates released on Friday, 14 November 2014, the primary to pick the party's candidates for the various state Houses of Assembly takes place on Monday, 1st December, 2014, throughout the country.
The eagerly anticipated governorship primary will take place on Thursday, 4th December, 2014 while the primaries to pick the party's candidates for the two chambers in the National Assembly take place on Monday, 8th December and Tuesday, 9th December, 2014 throughout the federation.
The grand finale and the national convention to pick the party's presidential candidate take place on Wednesday, 10th December, 2014.
This is the brief breakdown of the primary elections:
*State Assembly Primary Election – 1/12/2012
*Gubernatorial Primary Elections – 4/12/24
*National Assembly Primary Elections – 8-9/12/2014
*National Convention for Presidential Primaries 10/12/2014

Load more