Simon Ateba/Lagos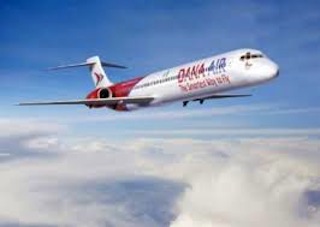 After six years in business and a major plane crash that killed more than 160 people, Dana Air on Friday tried to move away from its darkest past by highlighting some of the achievements it has recorded since 10 November 2008.
The airline said it is now stronger and better positioned to further expand and consolidate across the domestic routes even as plans are underway to commence regional flight operations by the second quarter of 2015.
Samuel Ogbogoro, Dana Air Head of Corporate Communications, mentioned challenges only in passing and quickly moved to say that despite "the peculiar operational challenges inherent in the aviation sector, Dana Air has been able to surmount the challenges and has made giants strides."
He said Dana Air is the first and only Nigerian airline to have successfully undergone an operational audit conducted by the Flight Safety Group (FSG) of the Nigerian Civil Aviation Authority in conjunction with their foreign partners and has in the course of the last years airlifted over 2.3 million guests.
"Dana Air is a trailblazer and has consistently demonstrated a commitment to get passengers to their destinations in a timely manner. The airline's consistent on-time performance as well as its unique customer service is second to none in the industry and this has attracted commendations from industry analysts," Ogbogoro said in a statement in Lagos, western Nigeria.
He mentioned the numerous awards that Dana has received in the last few years, including airline of the year award by the Transport and Logistics Company of Nigeria; Most Efficient Airline by Accolade magazine; Most Consistent Airline in Hospitality and Customer Service by the Centre for Democratic Governance in Africa; Best Customer Service Company in Airline services at the Nigerian customer service awards as well as Best IT-driven Airline by Technology Africa and Computer Society amongst others.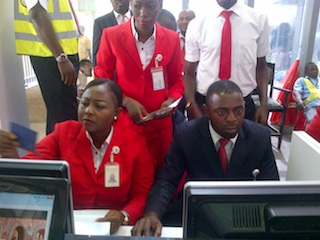 But even as Dana celebrates achievements and tries to move away from the plane crash on 3 June 2012, one of the worst incidents in the Nigerian aviation industry in many decades, the memories of that Sunday incident two years ago and the intrigues that followed remain fresh on many minds.
The plane crashed in Lagos only minutes to the runway, having left Abuja about 50 minutes earlier. Investigations by the Accident Investigation Bureau, AIB, was not conducive.
The agency only said that the plane lost both engines but was unable to explain why. The Data Flight Recorder, DFR, known as the black box, was so badly burnt that analyses proved futile, AIB said in its preliminary report.
Like all other plane crashes, Nigerians, including families of the victims were left in the dark. Some are yet to be paid compensation till date.
But Ogbogoro said that the airline is not resting on its oars as it is constantly reviewing its operations in line with current trends to meet the expectations of its guests and the flying public through the introduction of innovative products and more robust safety standards.

Load more