French photographer Lucien Clergue, a longtime friend of Picasso and a founder of Europe's largest photography festival, died Saturday at the age of 80, his daughter told AFP.
Anne Clergue said her father, who "fought for photography to be recognised as an art in France," died in the southern city of Nimes after a long illness.
She said he would be "reunited in heaven" with his old friends Pablo Picasso and French playwright Jean Cocteau.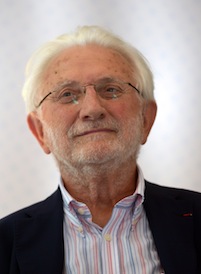 The best-known works from Clergue were his nude images and landscapes, which led to him being the first photographer to be admitted to the elite Academie Francaise, the guardian of the French language.
Clergue was born in the south of France in Arles and took a precocious interest in the arts that first burst through with his learning the violin at age seven.
But it was his pictures that would get him noticed by the art world.
"His first photos won the enthusiasm of Picasso, with whom he founded an unwavering friendship," French Culture Minister Fleur Pellerin said in a statement.
In 1969 Clergue co-founded Les Rencontres d'Arles, a series of dozens of photo exhibitions that runs from mid-July to mid-September in his hometown and attracts thousands of tourists each year.
"France, the home of photography, has lost one of its greatest ambassadors who carried this art to the four corners of the world," said former French culture minister Jack Lang.
Load more