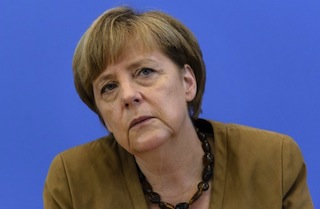 A German rally by far-right hooligans against "Islamist extremism" passed off without incident Saturday, amid fears of clashes after violent scenes during a similar rally last month.
Around 3,000 hardline football fans and far-right extremists from across Germany massed in the northern city of Hanover under the banner "Hooligans against Salafists", police said.
Two counter rallies of leftist and anti-fascist protesters drew almost 4,000 people.
Police deployed around 5,000 officers and reported only minor skirmishes.
A similar anti-Salafist demonstration in Cologne last month degenerated into a riot, injuring more than 50 police and leading to the arrests of six protesters.
Saturday's demonstration was allowed to go ahead after a court overturned a police ban.
Last month Kurds in Germany clashed with radical Muslims in the northern city of Hamburg and elsewhere, in street protests fuelled by the conflict involving the jihadist group Islamic State in northern Iraq and Syria.
Load more