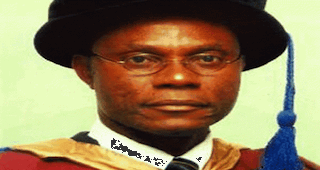 In a bid to reduce unemployment by 24 per cent, the University of Port Harcourt (UNIPORT) is adapting its conventional system of education into one based on research and entrepreneurship.
The Vice-Chancellor of the university, Prof. Joseph Ajienka, made this known in an interview with NAN in Port Harcourt.
According to Ajienka, the move for adaptation has become necessary because industries are finding it difficult to cope with the increasing number of students going for industrial attachment to acquire practical experience.
"In those days, engineering students went to industries as part of the mandatory training – at first, three months; second time three months; and then six months – (making it) a total of 12 calendar months.
"Over the years, with the number of universities and students, industries were no longer coping with this.
"So, you find an engineering student, who wanted to go on industrial training having no space, and so, industry's capacity to take in students became severely limited.
"That is why entrepreneurial university is the way.
Ajienka said that the university, being the "think-tank" of the society, had responsibility to embark on research and development and to create innovative solutions for wealth and job creation.
"There is no other way of creating jobs for the army of unemployed youths in this country than through research. What we (UNIPORT) have started doing is by designing our programmes as part of our entrepreneurial university in partnership with industry.
"Industry is the one absorbing the graduates – and they have started complaining that graduates are unemployable; and so, we want to know what the graduates lack that industry is describing them as unemployable.
"What we have started doing is that in every programme, we are partnering industry to come in right from the curriculum development stage; tell us the skills that our graduates need.
"So, industry is now made to be active in the entire programme life-circle; from curriculum development to course delivery; to industry visit, software application to project supervision; in this way industry cannot complain."
The VC said the programme, which started with the engineering faculty had spread to other disciplines in the university's bid to continually produce intellectually-sound graduates.

Load more