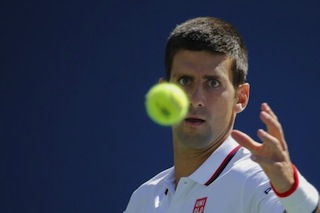 Roger Federer sensationally pulled out of his ATP Tour Finals showdown with Novak Djokovic just before the final was due to start on Sunday because of a back injury.
Federer, 33, felt unable to take part in the showpiece clash at London's O2 Arena because he was less than fully fit following Saturday's gruelling three-set semi-final victory over Stan Wawrinka.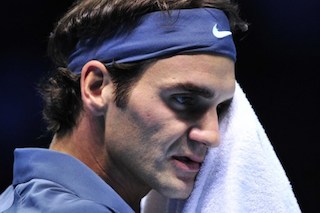 "I'm sorry I'm here in a tracksuit. I'm not match-fit to play. I wish it weren't so. I didn't want it to end this way but I can't take risks at my age," Federer told the crowd during an on-court interview.
The 17-time Grand Slam champion is due to lead Switzerland's challenge against France in the Davis Cup final starting in Lille on Friday.
Sunday's withdrawal was only the third walkover of Federer's career.
Load more