Mr Wale Goodluck, MTN's Corporate Service Executive, has assured Nigerians that the network would soon improve on its service quality.
Goodluck made the assertion at the 76th Telecoms Consumer Parliament organised by the Nigerian Communications Commission (NCC) in Lagos on Thursday.
He said at the event tagged "Data Service Delivery: The Way Forward", the poor service quality being experienced by customers was as a result of a number of challenges.
Goodluck said: "As service providers, we want to say that NCC has a great role to play and I am glad they are living up to expectations.
"We will definitely begin to see improvement in our services soon".
The corporate service executive said Nigeria was still far from achieving the best quality broadband in spite of efforts by NCC and the other service providers.
He lauded the consumer parliament saying it was a very useful channel for the service providers to feel the pulse of the consumers of their services.
"MTN has put in place measures to tackle unsolicited messages at an ungodly hour," he said.
Other service providers such as Airtel, Globacom, Etisalat and Visafone which were present at the parliament said they were working actively toward alleviating the prevalent consumer complaints.
Mr Ibe Nwandu, Consumer Manager, Airtel, said that in regards to unsolicited text messages, the network had established an anti-spam network with which customers could activate the do-not-disturb option and consequently receive no message.
Nwandu said that dropped calls had to do with the network availability which the NCC was helping them to alleviate.
He cautioned customers on their use of smartphones, saying that users should switch off the services that they were not making use of so as to save credit.
"Some of these smartphones that customers are purchasing are actually working against them if not properly used. You should switch off data that you do not want to use so as to prevent depletion your funds," Nwandu said.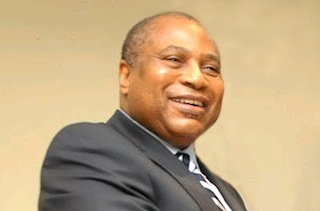 Dr Eugene Juwah, the NCC's Executive Vice Chairman, had expressed displeasure with the poor service being offered to customers by network providers.
He said the challenges experienced by customers were contradicting the pledge of service providers to deliver good services.
"NCC has provided an enabling environment for data service delivery. Despite the progress made, Nigeria has not achieved the required global standard," he said.
Juwah said the country had a broadband policy that was very robust to provide data delivery.
He said that in spite of the policy being in place, NCC was very worried about the kind of service provided by the service providers.
Also speaking, Mrs Maryam Bayi, Director, Consumer Affairs Bureau, said that what was uppermost were the rights and privileges of the customers which were being tampered with.
She listed the most prevalent consumer complaints as inability to browse, abnormal depletion of data, unsuccessful data renewal and unauthorised service renewal.
Bayi said the bureau had visited some of the customers care centres and discovered that they were not up to standard.
She urged the service providers to upgrade them.
She also said that they had been monitoring the service providers to see that they complied with customers' request.
"Customer satisfaction is the key to a sustainable telecommunications industry. We are at the front, back and side of the service providers and we want to see that customers get value for their money," the director said.
She said that the commission had provided channels through which dissatisfied customers could lodge their complaints.
According to her, some of these channels are the NCC toll free contact centres, consumer web portal and the outreach programs.
Load more