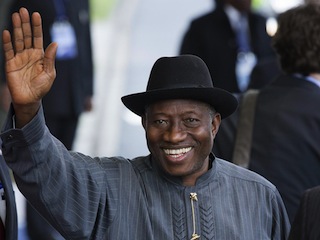 Prof. Yusufu Obaje, the former State House Chaplain, said that none of the credentials of the aspirants clamouring for the presidency measured up to that of President Jonathan.
Obaje said this while delivering a homily at the inauguration of the Civil Chaplaincy Ministry Nigeria, a civil society group, on Sunday in Abuja.
He tasked the Ministry to spread God's word in schools, hospitals, prisons and Nigeria at large.
Obaje who also spoke on the transformation programme of the Federal Government, said that it was a pity that Nigeria had yet to experience continuity in governance as every new leader wanted to do something different.
He said he had taken a cursory look at the credentials of all the aspirants for the 2015 election, adding that President Jonathan remained the best candidate even at the risk of him (Obaje) being tagged 'a Jonathan fan'.
"Nigeria for over the years has not yielded the expected result, in spite of many and diverse transformation programmes and agenda of successive governments; we are still very far from the Nigeria of promise.
"Each government even within the same political party, always comes up with a different kind of transformation agenda; there is hardly any genuine continuity of transformation programmes.
"By the time President Jonathan leaves the office by the grace of God in 2019, somebody else will come even within the same party with another transformation agenda."
"Whether or not you call me a Jonathan fan, I have not seen him for quite a long time; I do not believe on the credentials of those who are aspiring to be presidents now.
According to him, they are not better than President Jonathan in spite of all his weaknesses, I was in PDP, I saw Hausa-Fulani politics in Nigeria, we moved to join APC, I saw Yoruba politics in that party.
"I finally landed in APGA and I saw Igbo politics.
Obaje stated that the national transformation programme was a service oriented task that must be executed, based on the principle of sacrificial and selfless service by all citizens.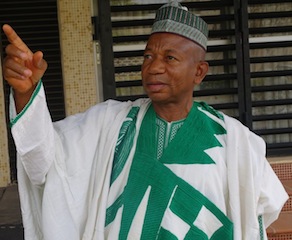 He, however, expressed disappointment with the leadership of political parties and INEC for the high cost of nomination forms which ensured that only the rich could vie for elective positions.
"Nigerians must resist on-going attempts by the leadership of our political parties to turn our democracy into aristocracy, a government of the rich, by the rich and for the rich."
"How do you explain an ordinary nomination form being sold for N12 million for senators by some parties, presidential form between N22 million to N27 million non-refundable?
"Majority of Nigerians cannot earn N5,000 a month and we kept quiet, leadership assumes that we accept anything if we say nothing and then we all face the consequences.
"By 2019, maybe it will be N100 million, but the consequences are enormous. The majority poor masses will rise up some day, let us not create that opportunity," he said.
He said that the major developmental issue that Nigeria was facing was that of money politics where everyone in leadership position buys his or her way to such positions.
According to him, with such money already spent, the leaders assume that they have already paid their dues to the electorate and can afford to be unaccountable to the electorate.
"Those that pay their way into leadership positions always bring disaster on themselves and the people in general.
"One of the greatest problems we face politically today is that out of the 10 mandates for leadership, we major in one of them and that is commercial mandate.
"People buy their positions and when they buy and get to that position, they have a seeming right to ignore those who collected their money for the position.
"As we continue to do that, we should not expect any serious development," he said.
Speaking earlier, the Superintendent General of the Ministry, Rev. Dr Success Ekebuisi, said that the group is made up of people chosen to propagate the gospel of Christ in all spheres of the Nigerian society.
Ekebuisi urged the commissioned chaplains not to lose sight of the reason for which they had been called and urged all Nigerians to stand out in all that they did.

Load more