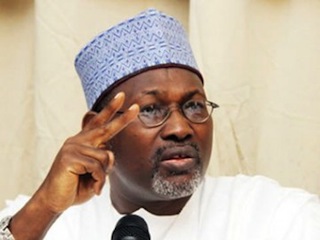 The Independent National Electoral Commission (INEC) in Kano State said on Sunday that two of its ad hoc staff had been arrested in Kabo Local Government Area for allegedly registering voters at odd hours.
The state Resident Electoral Commissioner (REC), Alhaji Abdullahi Danyaya, said this while addressing newsmen in Kano.
He said the staff involved in the scandal had since been handed over to the police for investigation and proper prosecution.
"The staff in Fagge Local Government Area were also forced to continue with the registration at odd hours," he said.
The commissioner cautioned the public to desist from manhandling INEC staff and tampering with its equipment, adding that security agents across the state had been requested to arrest anybody found in the illegal acts.
"The commission is determined to ensure a successful and transparent exercise and any person, be it the staff of the commission, ad hoc or individual, found violating the rules of the exercise would be appropriately dealt with," he said.
Danyaya said the commission had decided to extend the Continuous Voter Registration by two days, stressing that the exercise would now end on Nov. 19 instead of Nov. 17.
He explained that cards for more than 300,000 people were already at local government area offices of the commission for collection.
"In addition, 1.3 million cards are being printed to be distributed to all those whose names appeared on the list."
According to him, additional machines are being deployed to facilitate a hitch-free coverage of the extended days.
The CVR is meant for those who attained the age of 18 years and those who registered in 2011 but their names were not in the distribution list.
Load more