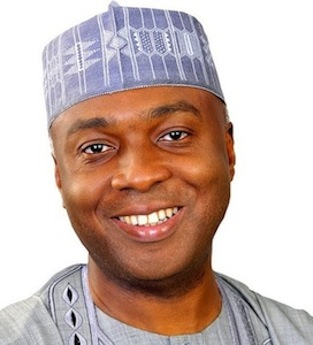 Bukola Saraki, senator representing Kwara Central Senatorial district and Chairman, Senate Committee on Environment and Ecology is set to grace the Global Alliance for CleanCookStoves Future Summit hosted by the United Nations Foundation.
The summit will also be attended by former US Secretary of State, Hillary Rodham Clinton; UK Under-Secretary of State, Lynne Featherstone; Norwegian Foreign Minister Børge Brende; Ghanaian Foreign Minister Hanna Tetteh; and US Administrator for the Agency of International Development, Rajiv Shah and other members of the Clean Cookstove Alliance Leadership Council in New York.
The Global Alliance for Clean Cookstoves is a public-private partnership hosted by the United Nations Foundation to save lives, improve livelihoods, empower women, and protect the environment by creating a thriving global market for clean and efficient household cooking solutions.
The Alliance's 100 by 2020 goals calls for 100 million households to adopt clean and efficient cookstoves and fuels by 2020. The Alliance is working with its public, private and non-profit partners to help overcome the market barriers that currently impede the production, deployment, and use of clean cookstoves and fuels in developing countries.
Saraki who will be giving an assessment of the use and effect of clean cook stoves in Nigeria at the Summit will again be advocating fervently for a safe cooking environment in Nigeria and other developing countries to minimize health challenges that originate from poor cooking facilities and environment.
Ahead of the Summit on 20-21 of November 2014, Saraki had visited some beneficiaries of the clean cook stoves across Kwara Central in order to assess the utility of the modernized cooking facility, the economic and environmental margin between the clean cook stoves and traditional cooking methods.
Speaking to one of the beneficiaries in Ilorin the Kwara state capital, Miss Esther in Irewolede housing estate, who got the LPG gas said the facility has ameliorated the cooking pattern in her family. "We have really been enjoying the LPG gas in our family, it is easier for me to cook for my parents and siblings because the gas burner is faster. Also, it is of great benefit economically because it's cheaper to maintain compare to kerosene stove and coal pot which bring more stress, dirt and environmental disorder in cooking processes" she said.
On his part, speaking to stakeholders in the Clean Cookstoves project at a sitting of the Senate Committee on Environment and Ecology, Senator Saraki said that he believes that Nigeria's participation in the CleanCookStoves Alliance will bring about improved health, higher income savings and better wellbeing for low income earners.
Saraki who is the highest political office holder In Nigeria to take up the CleanCook Initiative was able to use his position as Chairman Senate Committee on Environment and Ecology to include the initiative in the appropriation Acts of 2012, 2013 and 2014.
With thousands of cook stoves already distributed in Akwa Ibom and Kwara States, Senator Saraki further stated that we have an obligation to ensure that all Nigerians have access to basic Amenities of life – including safer and healthier cooking methods.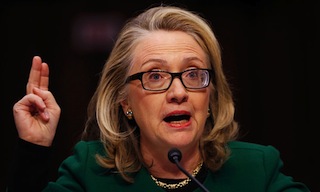 The Global Alliance has continued to advocate for safe cooking processes and environments in developing countries. During the first phase of the project, the Alliance and its partners hope to help over 20 million households adopt cleaner and more efficient cookstoves and fuels. These clean cooking solutions have helped save tens of thousands of lives, protected millions of trees in vulnerable ecosystems, and created hundreds of thousands of jobs.
However, in the Phase 2, the Alliance will further catalyze markets and spur adoption by designing transformational global, national, and community-based public awareness campaigns that underscore the multifaceted problem and promote sustainable behavior change. The Alliance will continue work to ensure a steady infusion of capital for innovation, production, distribution, and consumer financing mechanisms that enable greater purchase and adoption of clean cooking solutions by those who need them most.
In addition to this, the Alliance will bolster large-scale research efforts, national and international standards processes, labeling and certification of cookstoves, and enterprise and NGO capacity-building to create a thriving marketplace capable of reaching the last mile.
On November 20-21, 2014 in New York City, the Global Alliance for Clean Cookstoves will host the Cookstoves Future Summit. This event will bring together leaders from across the international community to celebrate progress in spurring the adoption of clean cooking solutions and to galvanize further efforts to address the deadly issue of household air pollution. The collective action of this high-level group will help guarantee success in mobilizing the resources needed to transform the way the world cooks.
Load more