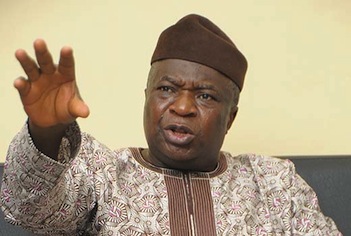 Seven members of Ekiti State House of Assembly backed by well armed policemen today impeached the speaker of the state house of Assembly, Adewale Omirin.
According to SaharaReporters, the seven persons were escorted into the state assembly complex by Bayelsa-born Mobile Police Commander, Selenkere Michael, to carry out the illegal act.
The police prevented 19 others including the substantive speaker from entering the assembly complex earlier today. One Olugbemi, was purportedly "elected" by the seven-man house as speaker.
It would be recalled that Governor Ayodele Fayose of Ekiti had earlier shut down Omirin's petrol station in Ado Ekiti on the grounds that the location flouted environmental laws. The closure was done by the state government. Its agents ordered Omirin to submit his construction approval documents to the state Ministry of Environment.
But Omirin interpreted it as political intimidation and coercion, based on what a renegade member of the house, had told him about Fayose's planned action, because he refused to join the Peoples Democratic Party.
He said the action will not force him to betray the people that voted him into office, adding that, he would not buckle under undue political pressure to abandon his party, the All Progressives Congress (APC) for the Peoples Democratic Party for selfish and pecuniary motives.
Load more