Damilare Okunola
Dubai-based Angel McCleod, 13, has vowed to defeat top tennis stars at the ongoing 14th Governor's Cup Lagos Tennis Invitational Championship inside the Lagos Lawn Tennis Court, Onikan, Lagos.
The youngster, who won the U-14 girls' event of the NNPC Junior Circuit held in Kaduna recently, told P.M.NEWS Sports early today that she has a chance of upsetting some of the established local stars in the tournament which serves off today.
McCleod believes that with her exposure in Dubai and other tournaments in the country, she has gathered enough experience to defeat any opponent.
Asked how well she thinks she'll perform, the teenager replied, "I will try my best, but I know that I can defeat anybody if I play my game.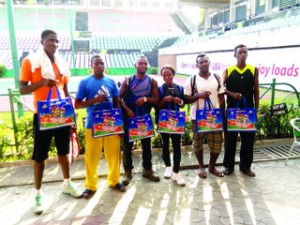 On the possibility of meeting and defeating her mother who is also playing in the tournament, McCleod vowed that she would defeat her mother if they cross each other's path.
"I have defeated her before in Dubai, if we have to play each other, I am sure that I will defeat her again. The most important thing is to be on top of my game and show that the tournaments I have won in the past are no flukes," she explained.
The mother, confirming the daughter's sentiments also disclosed that she was praying not to meet her girl in the first round for fear of being defeated in the early stages of the tournament.
According to her, "I was praying really hard not to meet her and thank God, the pairings did not pitch us against each other, at least, not yet."
In the first round of matches scheduled for today, Omoile Samuel play against Emmanuel Idoko, Sunday Maku take on Thomas Otu, Ikechukwu Iloputa fight Nonso Madueke.
Jinadu Owolabi slugs it out with Albert Bikom, while youngster, Sylvester Emmanuel square up against Jonathan Okwudili.
In the Women's Singles, Comfort Spencer play against Dubai-based Angel McCleod, Faith Sunday versus Oluchi Ozurumba, while Beauty McCleod square up against Bukola Olowu.
In the match involving a Nigerian versus one African player, Candy Idoko take on Duncan Mugabe from Uganda.

Load more