Jamiu Yisa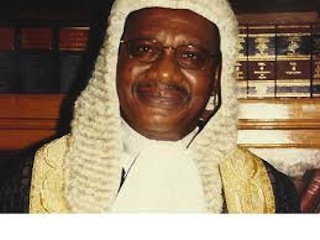 Constitutional lawyer, Prof. Itse Sagay (SAN) on Monday said the federal government and the Nigerian armed forces have to be decisive if they are really serious about winning the war against Boko Haram insurgency.
Speaking on the extension of emergency rule in Adamawa, Borno and Yobe for the third time, Sagay said it has become a mystery how Nigerian armed forces which has quelled insurgency in Africa and other parts of the world has been finding it impossible to successfully repel the insurgency in their own country.
"The emergency declaration has not achieved its desired effect because there is no sufficient vigour and drive on both the part of the federal government and the armed forces. They didn't make full use of the authority given to them under the emergency provision, particularly Section 11 of the constitution".
"What is happening to Nigerian Armed Forces in this war against Boko Haram is, to me a mystery. Look at Sierra Leone for instance. It is the Nigerian armed forces who defeated those who had imposed a reign of terror on the people and drove them out of power. The same thing also happened in Liberia. Infact, it was a Nigerian commander who was in charge of all ECOMOG forces after the Ghanaian commander fled into a boat".
"Nigerian army has a very high record of capacity and success in Africa. So, what is happening in Adamawa, Borno and Yobe is a great mystery. If they can do it in Liberia, Sierra Leone and other parts of the world, why can't they do it in their own country?" he asked.

Load more