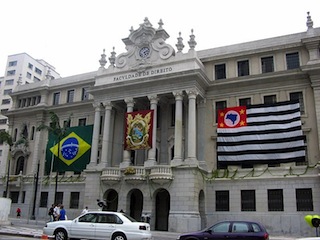 The medicine faculty of Brazil's prestigious University of Sao Paulo (USP) faces allegations of sexual and racist abuse, it said Monday, as a prosecutor looked into eight further rape claims.
"Two official complaints have been filed with management — one regarding racism, the other sexual abuse," a faculty spokesman told AFP, adding the department was aware of further claims.
The Sao Paulo prosecutor's office was separately investigating allegations of harassment and assaults including eight rape claims.
Last week, three students at USP, Brazil's top public university, said they had been raped at parties organized by medicine students.
Load more