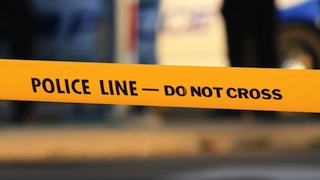 Five people, including a foreign holidaymaker, died in a fire at a nightclub in Cambodia's northwestern tourist hub of Siem Reap on Tuesday, police said.
The blaze broke out at the Hip Hop nightclub in Siem Reap city at around 2am (1900 GMT) due to an electrical fault, provincial police chief Sort Nady told AFP.
"Five people, including an unidentified foreign tourist, died from suffocation by smoke," he said, adding that two other local people were also injured in the fire.
Police have launched an investigation into the accident but no one has been arrested yet, Nady said.
Siem Reap province, home to Cambodia's famed Angkor temple complex, is the most popular tourist destination in the country.

Load more