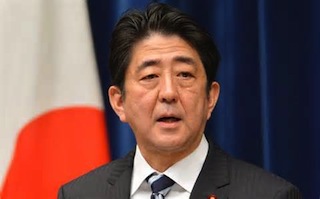 Oil prices extended their losses in Asia Tuesday after Japan's economy slumped into recession, while prospects for an OPEC output cut dimmed, analysts said.
US benchmark West Texas Intermediate for December delivery fell 37 cents to $75.27 while Brent crude for January was down 37 cents at $78.94 in afternoon trade.
Prices are facing pressure from "weak Japanese economic data and increasing scepticism that OPEC will be able to agree to rein in oil production", Singapore's United Overseas Bank said in a note to investors.
Official Japanese data Monday showed the world's number three economy shrank 0.4 per cent in the July-September quarter, or an annualised rate of 1.6 percent.
That followed a revised 1.9 percent shrinkage in April-June, putting the economy into technical recession.
Japan was the world's third-largest net importer of crude oil in 2013 after the United States and China, according to data from the US Energy Information Administration.
It imported about 4.4 million barrels a day in 2013, a third of which was from Saudi Arabia.
Dealers are monitoring developments at the Organization of the Petroleum Exporting Countries ahead of the cartel's November 27 meeting in Vienna.
Despite a drop of more than 25 percent in prices since June, OPEC has been divided on whether to reduce output and prevent further falls.
Venezuela and Ecuador have called publicly for a cut, but key member Saudi Arabia has so far resisted.
OPEC pumps about a third of global crude and is currently producing just under 31 million barrels per day, around one million more than its ceiling.

Load more