Globacom, Nigeria's national telecom carrier, has become the first Nigerian operator to officially sell iPhone 6 and iPhone 6 Plus in Nigeria.
The operator's flagship outlet was open at midnight on Friday, 14 November, offering buyers the opportunity to be among the very first set of Nigerians to own the devices.
A number of Globacom subscribers kept vigil at Globacom's Gloworld till midnight when Apple officially flagged off the sale of authentic iPhone 6 and iPhone 6 Plus in Nigeria.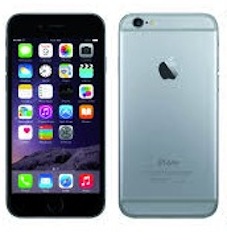 Apple Regional Sales Manager for Africa, Mr. Paddy McManus was on hand to witness the sale of the first set of the devices to Nigerians at the Adeola Odeku GloWorld outlet. He commended Globacom for the creativity of the launch and especially the impressive turnout of subscribers.
"This is a very loud move, from a loud network in Lagos. I am extremely impressed. This is what usually happens all over the world when Apple is launching its products. Nigerians are really great," Mr. McManus exclaimed.
An On Air Personality, Mr. Folajinmi Akinsola became the first Nigerian to own an authentic iPhone 6 sold by any telecommunication network in Nigeria when he purchased the phone at the Gloworld shop on Adeola Odeku, Victoria Island, Lagos immediately after it was officially unveiled at 12:05 a.m. on Friday. Former beauty queen, Miss Tobi Phillips kept vigil to emerge the first Nigerian female to own an authentic iPhone 6 when she paid for the phone which she had pre-ordered.
Iconic Glo brand ambassadors like Flavour, NaetoC and Chee the Voice were on hand to pep up the event. Flavour and Naeto C later joined the official Apple team to present the devices to early buyers who kept vigil at the Gloworld shop to make history.
At 11:00 a.m. on Friday, an Asset Manager with Arthur Steven Asset Management Limited, Mr. Tunde Amolegbe sauntered into the Adeola Odeku, Victoria Island Gloworld shop to pay for his pre-ordered iPhone and thereafter got a celebrity treatment from Glo brand ambassadors Wande Coal and Waje.
Similarly, at the Gloworld shop located in the Ikeja City Mall, the Managing Director, Cita Petroleum, Otunba Thomas Ogunbangbe was the first to pay for his pre–ordered iPhone at the shop.
The story was the same at all Gloworld shops across the country where subscribers took delivery of their iPhones.
Load more