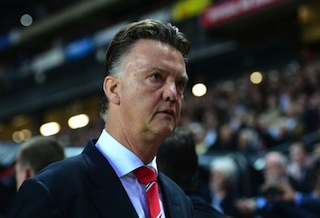 Manchester United's income has dropped by nearly 10 per cent in the first quarter of the financial year following the English giants' failure to qualify for this season's edition of Europe's elite Champions League.
Accounts published by United on Tuesday showed revenues for the three months ending September 30 at £88.7 million ($138.8 million, 110.9 million euros), a decrease of 9.9 per cent.
The fall in income could have been greater but the cost of missing out on European football has been partly offset by an increase in sponsorship money, with United remaining one of the world game's most popular clubs and strongest brands, as well as a reduced wage bill at Old Trafford.
United's spending on employee benefits for the quarter fell by £3.5 million or 6.6 per cent to £49.4 million, with a United statement saying this was "primarily to lower player wages".
Ed Woodward, United's executive vice-chairman, confirmed the revenue fall was mainly due to the club's absence from European football.
However, he said a record 10-year kit deal with German sportswear group Adidas signed in July worth £750 million was proof of United's fundamentally sound finances.
"While we recognise that the 2014/15 fiscal year financial results will reflect our absence from the Champions League, we signed the largest kit sponsorship deal in the history of sport in the first quarter and, with that concluded, we are excited to focus our efforts on the meaningful growth opportunities in sponsorship, digital media and retail and merchandising," Woodward said in a United statement.
The fall in wages at Old Trafford reflects both that United are not having to pay players Champions League bonuses as well as the fact that several well-paid first-team squad players have left the club including Rio Ferdinand, Nemanja Vidic, Patrice Evra, Danny Welbeck and Shinji Kagawa.
Even though new manager Louis van Gaal has made a number of high-profile signings, including bringing Argentina winger to Old Trafford from Real Madrid for a United record fee of £59.7 million, the Dutchman has presided over a lower overall squad wage bill than that of sacked predecessor David Moyes.

Load more