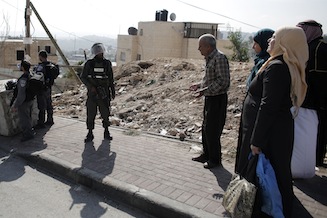 All four victims of Tuesday's deadly Palestinian attack on a Jerusalem synagogue were Israelis with dual nationality, three of whom were Americans and a fourth British, Israeli police said.
"Regarding citizenship, there were three Americans and the fourth was British," police spokeswoman Luba Samri said.
There was no immediate word on their identities but Israel's leading ultra-Orthodox website said all four were rabbis.
They were killed when two Palestinians entered a yeshiva Jewish seminary in a district on the western flank of the city and attacked them with meat cleavers and a gun, resulting in what eyewitnesses called scenes of carnage.
Load more