Cyriacus Izuekwe
A 27-year-old robbery suspect has revealed that he usually had sex with his dogs for spiritual powers before going for any robbery operation in Lagos State, western Nigeria.
The suspect, Bala Yayah, said his success in most of his robbery operations was because he usually had sex with dogs.
The Beninoise who resides in Badagry area of Lagos State, said despite the fact that he has many girlfriends, he has ten female dogs he usually had sex with.
He revealed that he takes proper care of the dogs from his robbery loot.
Yayah was recently arrested by men of the Special Anti-Robbery Squad, SARS, led by Abba Kyari.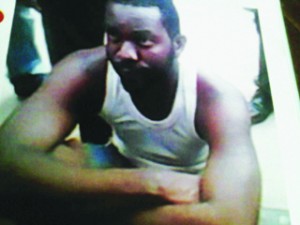 One of his gang members, Hassan Ado, who was arrested during a foiled robbery operation, implicated Yayah during interrogation.
It was Ado that took SARS to Yayah's house in Badagary where he was arrested.
On why he embarked on such act, he said it was his spiritualist who told him to sleep with dogs for spiritual powers.
On whether it worked, he admitted that it worked and added that if it was during a robbery operation it would have been impossible to arrest him.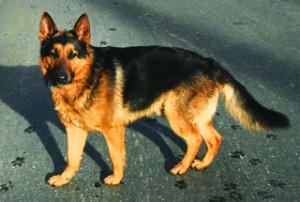 Yayah admitted that he was a member of the gang that has been terrorizing people along Lagos-Badagary expressway for years and said he regrets getting involved in robbery.
On how he joined robbery, he said it was Ado that introduced him into robbery and ironically, he was the same person that handed him over to the police.
On whether his neighbours knew he was sleeping with dogs, he said they thought that he was a lover of dogs, not knowing he was using them for sex.
Police said he would be charged to court after the conclusion of investigation.
Load more