A US-Somali engineer who had come back to his birth nation to help rebuild the war-torn country has become the latest returning expat to be shot dead by suspected Islamic extremists, his relatives told AFP.
The killing of Abdulahi Ali Anshur marks the latest in a string of murders of Somali diaspora who have returned to the country and were apparently targeted by Al-Qaeda affiliated Shebab militants because they work with the internationally-backed government.
Anshur, in his sixties, who majored in urban planning at the University of California, Los Angeles (UCLA), left his wife and children at home in Minneapolis to return to Somalia last year.
"He was a humble, simple going man who left his comfortable life in America to help his country," said Mohamud Ali, a relative. "He never deserved his life to be taken as a reward."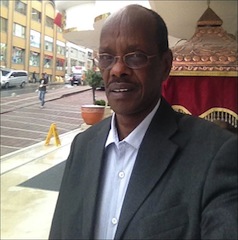 Anshur was working with the local government, planning the renovation of Mogadishu's roads that have been left in ruins after over two decades of war.
Gunmen on Monday dragged him out of his car and fired several bullets into his chest in an attack that Mogadishu Mayor Hassan Mohamed Hussein blamed on the Shebab.
Millions of Somalis fled the country as refugees since the country collapsed into civil war following the ouster of hardline leader Siad Barre in 1991.
But a growing number of Somalis are now returning to Mogadishu to try to support efforts to rebuild, despite continued attacks by the Shebab.
Load more