Okafor Ofiebor/Port Harcourt
The chairman of the Peoples Democratic Party (PDP) Rivers State chapter, Felix Obuah says the fence scaling by some All Progressives Congress, APC Lawmakers Thursday, November 20, 2014 was avoidable and unnecessary.
The plot, he said was just to heat up the polity to find an occasion to accuse President Goodluck Jonathan of trying to intimidate them ahead of next year's general elections because of the phobia for the President.
Prince Obuah noted that the APC lawmakers, who he labelled rascals, have only shown the masses what the party is up to and why they are desperate to grab power.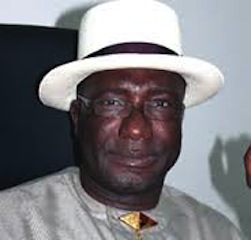 It's now left for the rest of Nigerians to decide whether these are the kind of leaders they want to elect as their representatives in 2015, the PDP chairman remarked.
While commending President Goodluck Jonathan for maintaining his cool over the provocative act, Obuah reminded the APC rascals that crisis is an ill-wind that blows no good to anyone even as no one has monopoly of violence.
He reassured that no amount of provocation can make the PDP tread off the path of peace, respect for the law of and regard for the Nigerian people whose trust in the PDP remains unshaken and who are poised to continue to vote for the most populous party in Africa as their surest bet.
Load more