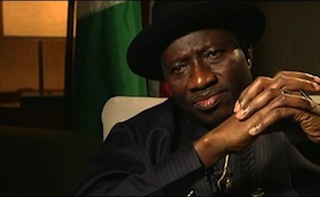 Former militants in Niger Delta have reacted to the alleged plan to impeach President Goodluck Jonathan by daring members of the House of Representatives to carry out their threat and face dire consequences.
President of the Leadership, Peace and Cultural Development Initiative, a body of former leaders of militant camps in the region, Pastor Reuben Wilson said carring such plan would amount to direct attack on the people of the Niger Delta.
Wilson said this in a statement on Friday that the legislators had no moral right to begin any impeachment moves against the president.
According to Wilson, former warlords and Niger Delta people were seriously behind the president and would take all legitimate steps to resist attempts to embarrass him. He said with Thursday's drama at the National Assembly, the legislators had lost the respect of Nigerians.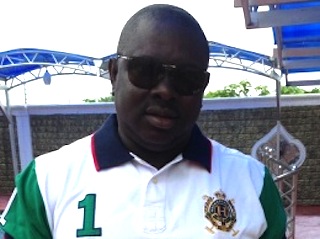 The former militants said they were watching events in the country and would take necessary steps at the appropriate time to ensure that the nation's democracy was not desecrated.
Wilson warned the National Assembly not to provoke them into visiting them to register their grievances concerning their conducts and show of disrespect to the office Mr President.
"They call themselves honourable members. But I can say that for legislators to scale the fence of the National Assembly to gain entry into the hallowed chambers, they have lost the respect of the public. It is only criminals that jump fences to gain entry into places, honourable people do not behave like that."
The group said they were watching proceedings in the National Assembly, insisting that, the latest attempt to impeach the President will fail.
"The speaker, Aminu Tambuwal should do the honourable thing by vacating his seat because the law says when you defect to another party, you automatically have lost your seat."
"How can he want to eat his cake and still have it? Tambuwal wants to discredit the president so that his new party can gain favour in the eyes of the public. What happened on Thursday was a continuation of their so-called Salvation rally by APC."
They condemned the threat by some of APC leaders threatening to form a parallel government if their party lost (was rigged out) in the 2015 elections.
They pointed out that it was not up to 24 hours after that threat that the show of shame was displayed on Thursday. They argued that if they wanted to actually go and sit for their legitimate legislative duties, why did they have to go in a commando style, as if they were thugs?
"We know what they are doing and we are watching them. They should not push us to the wall because if they do, we shall react. This country belongs to all of us and we are equal stakeholders. We cannot take rubbish from anybody no matter who they think they are. They should watch their back!" the statement said.

Load more