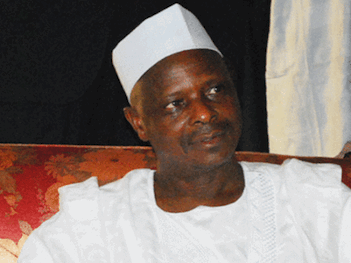 The deputy governor of Kano state, Dr Adbullahi Ganduje, on Thursday said the state may go to court if the discrepancies associated with the voter registration were not properly addressed.
Ganduje told newsmen in Kano that he does not understand why the exercise was not properly handled by those entrusted with the responsibility of ensuring its total success.
"Voter registration is something which should be taken seriously by the government because in an ideal democratic setting, no one is expected to be disenfranchised.
"By this statement, I am not one of those alleging any act of sabotage on the part of the commission.
"It is an indication of the fact that INEC doesn't have the capacity to perform the national assignment creditably", he said.
Ganduje said in a situation where INEC failed to live up to its billings on extending the exercise by seven days, the State Government would have no alternative than to take legal action against the commission.
He said the extension would give all eligible voters in the state the opportunity to be registered.
The deputy governor also expressed concern over the inadequate number of centres designated for the exercise.
He said that the hope of many eligible voters was completely dashed.
Ganduje said that the state government had constituted a committee under his leadership to ensure that the exercise was given all the seriousness it deserved.
Load more