Nnamdi Felix/Abuja
A 7-man panel of Nigeria's Supreme Court on Friday nullified the impeachment of former Deputy Governor of Taraba State, Sani Abubakar Danladi.
He was impeached by the state House of Assembly in October 2012.
The state's Acting Governor Garba Umar was appointed by ailing Governor Danbaba Suntai following Danladi's impeachment and that appointment has been nullified following the apex court's decision.
Danladi had challenged his impeachment at the state's high court, but the court in its judgment of 19 March, 2013 upheld the impeachment, a decision which the Court of Appeal, Yola equally upheld in its judgment of 19 July, 2013.
He thereafter approached the Supreme Court asking it to set aside earlier decisions by the Court of Appeal, Yola and the Taraba State High Court.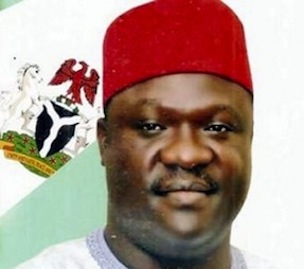 In its decision, the apex court ordered for the immediate reinstatement of Alhaji Sanni Danladi as the Deputy Governor of Taraba state.
The court held that the impeachment panel set up by the House of Assembly to investigate the allegations against Danladi violated his rights to fair hearing.
The impeachment panel was said to have gone ahead with its proceedings without hearing out Danladi and recommended his impeachment, while the panel snubbed his court papers which he served on it to challenge its composition.
The court maintained that there apoeared to be a conspiracy between both the Taraba State House of Assembly and the "kangaroo" impeachment panel to frustrate Danladi and subsequently set aside the judgments of both the Court of Appeal and the Taraba State High Court, both of which had earlier dismissed Danaladi's suit.
The apex court held that the two lower courts ought to have resolved the issue of fair hearing in favour of Danladi.
Succession crisis started in Taraba State after the State Governor, Danbaba Suntai, was involved in a plane crash on 25 October, 2012.
He  returned to the state after receiving treatment in Germany and the United States.
He was later flown to London for further treatment and has returned to the country.
Although he has not recovered fully, a cabal allegedly attempted to force him to return to power, prompting Mr Josiah Kente, the Speaker of the Taraba House of Assembly, to set up a five-man medical panel to verify his health status.
Kente had said the action followed the resolution of the State Executive Council meeting of 10 September.
He said he invoked the provisions of section 189 (b) and 189 (4) of the 1999 Constitution as amended, requesting him to constitute such a medical panel.
Load more