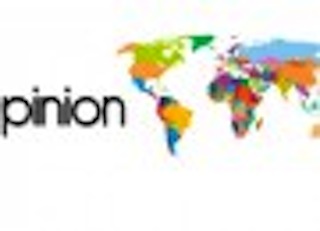 Back in the days, was when few men arrogated power to themselves via putsch and had our inalienable rights trampled upon. Back in the days, was when we all kept sealed lips for the fear of the unknown on account of tsarist repressions. Back in the days, was when our gentlemen of the press were clamped down upon, hounded, harassed and thrown into jail. Back in the days, was when perceived critics of the military junta were diabolically chased after, tracked down and sometimes hit before our return to civil democratic rule. And back in the days, was when National Democratic Coalition (NADECO) chieftains hurriedly left Nigeria in droves. These were doubtlessly the dark days when Nigeria was under the jackboots of the military.
This, if I dare say again, were difficult and trying times in varying ways for Nigeria which it went through during the military era under Generals Muhammadu Buhari, Ibrahim Babangida, Sani Abacha and Abdulsalami Abubarkar until the uncrowned winner of 1993 presidential election in Nigeria had to inevitably pay the supreme price while claiming his mandate. The freest and fairest presidential election ever in Nigeria hotly contested on a Muslim-Muslim ticket basis like a marriage was annulled and had the issue bastardized–the sovereign wishes of over 160 million Nigerians at the period under sad review.
But first to General Muhammadu Buhari's (rtd) role in all this. He overthrew a democratically elected civilian government in December 1983 while promising to clear the Augean Stables. From Dodan Barracks in Lagos, Nigeria went out decrees among which was the obnoxious Decree Number Four that empowered the junta to detain Nigerians without trial. Like I did say before rights were curtailed, Nigerians were imprisoned at the drop of a hat and the power to arrange state-sponsored and organized crimes held sway in Nigeria and this was exported abroad in collaboration with international criminal organisations calling to mind the drugging of late Dr. Dikko who was discovered in a large wooden crate at Stansted, London en route to Nigeria. For this, Buhari ought to have stood trial and be jailed as the then Head of the Federal Military Government.
Enough blood has been shed under the watch of the former Head of State who wants to return to power probably to round off his reign of terror. The Presidential election of 2011 divided the country along ethnic and religious lines. Apparently in sympathy with the above-named prior to the elections that brought the present administration four years ago. Dr Kaita was quoted as saying that they will make the country ungovernable for Goodluck Jonathan if he wins the presidential election and as luck would have it he really did win. This threat which was initially dismissed with a trivial hand soon after a moment began to rear its ugly head on the ascending order of magnitude via protests across northern towns and cities as election results trickled in on April 17th, 2011 and it became clear Buhari had lost, his supporters while alleging rigging of results, went wild, killing, maiming and destroying property in protest with no word from the General to call his foot soldiers to order. Well, that is bygone now but that harrowing incident still leaves a scar of distress indelibly on our hearts.
In modern democracies there is nothing wrong with a formdable opposition in place to check the excesses and constructively criticize the policies of the ruling party. This is normal and not under contention but what obtains in Nigeria today could be better imagined than seen.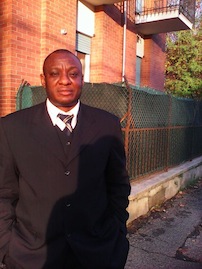 The most popular man today in the mainstream opposition is none other than the Asiwaju of the Yoruba race. This is a man I admire, a political strategist and tactician who has been at the forefront of pro-democracy struggle from during the trying days of military rule in Nigeria. He fought doggedly along with other pro-democracy activitists to kick the military out of power and he if you ask me deserves a pat on the back for this. This alone makes him one of Nigeria's foremost democrats, who I hold in high esteem. He contested the Lagos State gubernatorial seat and won resoundingly and that put him at the helm in Lagos for eight calendar years. From there his party the defunct Action Congress of Nigeria (ACN) rose to capture other states in the Southwest namely Ogun, Oyo, Osun, and the defunct Midwest now Edo State before the historic merger that eventually paved the way for the All Progressives Congress (APC).
Now let us carefully examine the All Progressives Congress and the calibre of men in the party's heirachy who aspire to be the most powerful men in Nigeria. General Muhhamadu Buhari readily comes to mind and we have it on good authority that the former has shown interest in the nation's plum job and made a declaration again in that regard having failed in three or more consecutive attempts. On corruption he is often given a clean bill of health by his apologists who are of the opinion that he alone could pull down certain high-ups from their Olympian heights. An old adage says, "First take the log out of your own eye, and then you will see clearly to take the speck out of your brother's eye".
The embarrassing disappearance of $2.9bn from NNPC Midland Bank account in London is a cause for concern. We are not also unaware of the missing money under his watch as PTF chairman. Buhari, reports say, said Abacha did not steal Nigeria's money but we are all aware of the missing billions that have been coming in from Switzerland and other European countries and this alone makes him an accomplice. While his then second-in-command late General Tunde Idiagbon retired to Ilorin and led a sedentary life until his last days, Buhari, a morally bankrupt critic kept on romancing with the late dictator Gen. Sani Abacha via juicy contracts and appointments. These are verifiable facts with glaring evidence and Buhari cannot extricate himself from these culpable corrupt practices.
There is a question here begging for an answer which borders on insecurity ravaging the country's north which should also be addressed. On whom do we blame the insecurity ravaging the northeast? Buhari, reports say, has been fundamentally opposed to our military campaign in the region together with his apologists. That again calls his sincerity in question thereby making him a protagonist of violence. His extremist views on the religion of Islam is also not under contention. Buhari, we were told, opined that Sharia should be introduced throughout the nooks and crannies of Nigeria in a supposedly secular nation. Is Nigeria heading for a state religion? This is one question that has been agitating me for quite sometime considering his sympathy which lay with the Islamist sect and a good number of other Muslims of northern extraction.
He, they often say, who wants to sup with the devil must have a long spoon. I stand firm in my conviction that Buhari is a man that could never be trusted all this considered and this is what I wish I could call the attention of Asiwaju to. Amid the ongoing insurgency he went ahead and declared his intention to contest the presidency without a gun shot in the embattled region. Atiku did and the whole of north east was as silent as the graveyard but the reverse became the case when President Jonathan made a similar declaration sometimes last week. In a renewed fight Chibok was invaded resulting in killings and mass murders and many women were also abducted by the randy armed terrorist gang. These are eerie happenings which are worth reflecting upon.
At this juncture, Asiwaju would be better advised to look beyond his nose as the main opposition party selects a presidential flagbearer. Thus, I ask here, has he forgotten the dangers inherent in romancing with a man who only speaks in the appearance of Esau but in the deceptive voice of Jacob? Ay, true democrats are born but not made, there is nothing to suggest that Buhari is one, neither is there anything to suggest that he is on the royal road to becoming one. Since he staged a comeback, Nigeria has never known peace but bloodshed.
Iyoha John Darlington, aka Lington Donovan writes from Turin, Italy.
Email: [email protected]
Load more