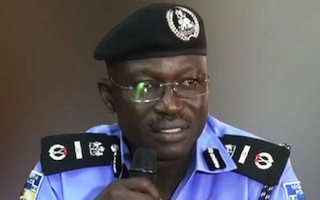 The Inspector-General of Police, Mr Suleiman Abba, has denied ordering the arrest of any person, including Speaker Aminu Tambuwal, involved in the fracas caused by the police at the National Assembly on Thursday.
It was the second denial by a senior security chief today. National Security Adviser, Colonel Sambo Dasuki earlier today issued a statement, dissociating his office from such arrest order on the nation's number four citizen.
Abba said that the decision to arrest any suspect in connection with the incident lay with the police officers investigating the matter, according to a statement issued Saturday in Abuja by Mr Emmanuel Ojukwu, police spokesman.
According to Abba, "it lies with the investigating police officers to determine who to invite, quiz and prosecute as the case may be''.
Abba has also condemned what he described as "unwarranted attack" on police officers providing security at a political rally in Oke Ado area of Ibadan, Oyo state.
One Police Inspector was said to have been shot dead and five others seriously injured in the incident in the capital on Friday.
A statement by the police authorities in Abuja said that Abba had ordered a thorough investigation into the incident.
He reiterated his warning to political actors to desist from the use of thugs.
He also reaffirmed the resolve of the force to provide "a safe and secure corridor for all political competitors" but stressed that offenders of the Electoral Act would be prosecuted.
Load more