Damilare Okunola
Some Nigerian tennis players who travelled to Abuja for the proposed Nigeria Ports Authority, NPA national tourney have been left stranded following the postponement of the Championship making its debut.
P.M.NEWS Tennis Special gathered that players left their various destinations on Saturday night to arrive in Abuja on Sunday morning but were left without anyone to receive them as they were told that the tournament had been postponed.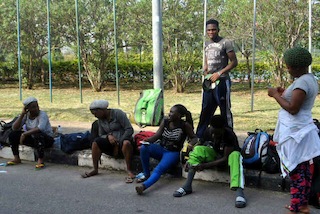 The players, numbering about thirty, travelled from Imo, Benin and Lagos to Abuja for the week-long event.
"The Federation officials saw us on Saturday during the Governor's Cup final but they did not even tell Us that it had been postponed.
"Now, we are here and there is nobody to accept us. All they told us was that we would have to return on Friday when the tournament would be starting now," Kayode Savage, a tennis coach from Lagos disclosed.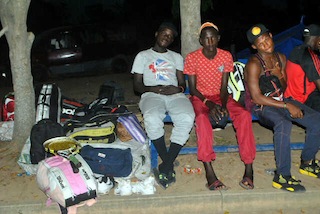 He explained that the players' lounge was later opened for them to pass the night as there was no prior arrangement to pass the night in the tournament's official hotel for the players.
The President, Nigeria Tennis Federation, NTF, Engr. Sani Ndanusa, told P.M.NEWS Tennis Special that the players' transport fare would be refunded as he regretted the inability of the Federation to inform the players of the latest development before hand.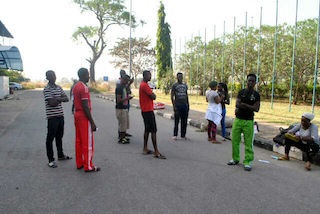 "We are sincerely sorry about this development. They shall get a refund of their transport fare as soon as the Secretary returns to Abuja," Ndanusa said.
The tournament initially billed to start on Monday, 24 November, will now serve off on Friday, 28 November inside the tennis courts of Package B of the National Stadium in Abuja.
Load more