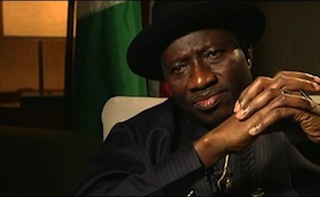 Four African Heads of State made the list of the 100 Most Influential Africans for 2014, but President Goodluck Jonathan's name was conspicuously missing from the list. He was also not one of the 31 Nigerians that made the list.
Nigeria and Africa's richest man, Aliko Dangote featured, so does Obiageli Ezekwezili, a former Education Minister and one of the outspoken campaigners of #BringBackOurGirls.
President Uhuru Kenyatta of Kenya, President Abdel-Fattah El-Sisi of Egypt, President Idriss Déby of Chad and President Yoweri Museveni of Uganda all made the cut. All four have featured prominently in 2014 with the latter two playing important roles mediating regional conflicts.
The definitive listing of influential Africans is contained in the New African Magazine issue hitting the newsstands today.
According to a press statement by the magazine, another African woman who makes the list is Lupita Nyong'o, who set fashion blogs on fire and left film critics in awe, as she gracefully carried the beauty of Africa to the global stage.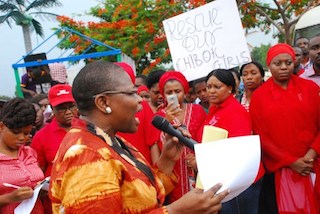 Celebrated by New African for winning an Oscar for her role in "12 Years a Slave", the Oscar award winning actress was also appointed ambassador for Lancôme cosmetics and named as Glamour's woman of the year.
This year's listing has more than 40 women featuring. South Africa and Nigeria dominate the listing with 33 and 27 entries respectively.
On the list also is 'Afri-Innovator' Kelvin Doe. A self-taught engineer by the age of 13, Doe used scraps to build a generator to power a radio station to entertain audiences under the guise of DJ Focus. He has since signed a $100,000 deal to develop his own solar power technology, with a TED talk to add.
Donald Kaberuka of the African Development Bank and Carlos Lopes of the Economic Commission for Africa also featured.
But there were also some new faces, emerging satirist Ikenna Azuike, who has just signed a show with the BBC, or Chester Missing, the puppet which makes so much noise in Southern Africa.
Load more