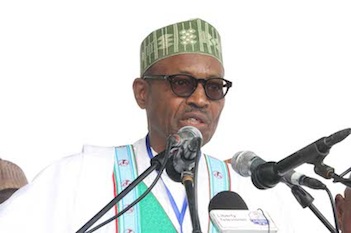 General Muhammadu Buhari, a presidential aspirant of the All Progressives Congress (APC), on Monday in Abuja submitted his nomination form and expression of interest to the party's national secretariat.
The National Chairman of APC, Chief John Oyegun, while receiving the form from Buhari, said he (Buhari) was the third presidential aspirant of the party to submit his form.
He described Buahri as one of the valiant Nigerians that had offered themselves to serve the people on the platform of APC to change the country for good.
He said what Buhari had done was a confirmation that he was serious about the presidential race. "If you pick a form and do not return it, we are not sure yet that you mean business."
He said that the party was busy working and preparing to take over government by 2015. "I want to assure you that half the crowd you saw are PDP members seeking registration and indicating their interest in APC.
"They wonder whether we can give them the waiver to pick our ticket for various offices they are willing to contest for come 2015," Oyegun said.
He said if it was the will of God, one of the party's presidential aspirants would win the 2015 general elections.
Buhari said he had followed the due process by collecting and filling the form as well as submitting it to the party.
"I am pleased that the forms have been dully filled and you can see my signature on it," he said.
Commenting on the Thursday's crisis at the National Assembly, Buhari described the presence of the police and other law enforcement agents as abnormal.
The aspirant added that such action was capable of undermining the country's constitution.
He said that the security agents ought not to have gone to the National Assembly.
Load more