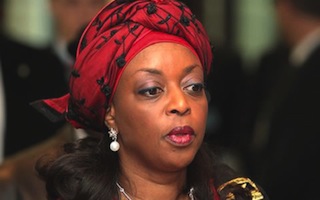 Oil prices nudged higher Tuesday as many dealers bet that the OPEC cartel is unlikely to agree on any cuts at a key output meeting this week, analysts said.
In early afternoon trade, Brent North Sea crude for delivery in January rose 45 cents to $80.13 a barrel.
US benchmark West Texas Intermediate for January advanced 28 cents to $76.06 per barrel.
Oil investors are "speculating that OPEC will not be able to agree to any cut or even commitment to rein in excess oil production", Singapore's United Overseas Bank (UOB) said in a commentary.
The 12-nation Organization of the Petroleum Exporting Countries (OPEC) will hold one of its toughest meetings in recent years on Thursday, with members under pressure to address tumbling prices that have slashed their precious revenues.
"With many of the cartel's members suffering a rapidly deteriorating balance sheet given the recent rout in Brent prices, all eyes will be firmly fixed on this OPEC meeting for any indication of members taking steps to address the fundamental picture" of supply and demand, said Sucden analyst Kash Kamal.
The oil market has tumbled 30 percent since June on the back of plentiful crude supplies, the stronger dollar, and growing doubts about global demand and economic growth.
OPEC's poorer members, led by Venezuela and Ecuador, have called publicly for a cut in output, while Iran has also hinted at the need for a reduction.
But the cartel's Gulf members, led by kingpin Saudi Arabia, are rejecting such calls unless they are guaranteed market share in the highly competitive arena, according to analysts.
Saudi Oil Minister Ali al-Naimi was silent about his government's intentions Monday as he arrived in Vienna ahead of the OPEC gathering.
"Is this the first time we have oversupply?" he was quoted as saying by Dow Jones Newswires when questioned about current supply and demand.
However his Iraqi counterpart Adel Abdel Mahdi arrived in Vienna pushing for action, deeming the steep price drop "not acceptable".
Dealers are also eyeing third-quarter gross domestic product (GDP) data from the United States to gauge demand in the world's top crude consumer.
The data is likely to show the US economy grew at an annual rate of 3.8 percent in the July-September quarter, up from a previous estimate of 3.5 percent, according to Singapore lender UOB.
Daniel Ang, investment analyst at Phillip Futures, said positive US growth data will "give some support to crude prices, allowing them to inch up a little".
Load more